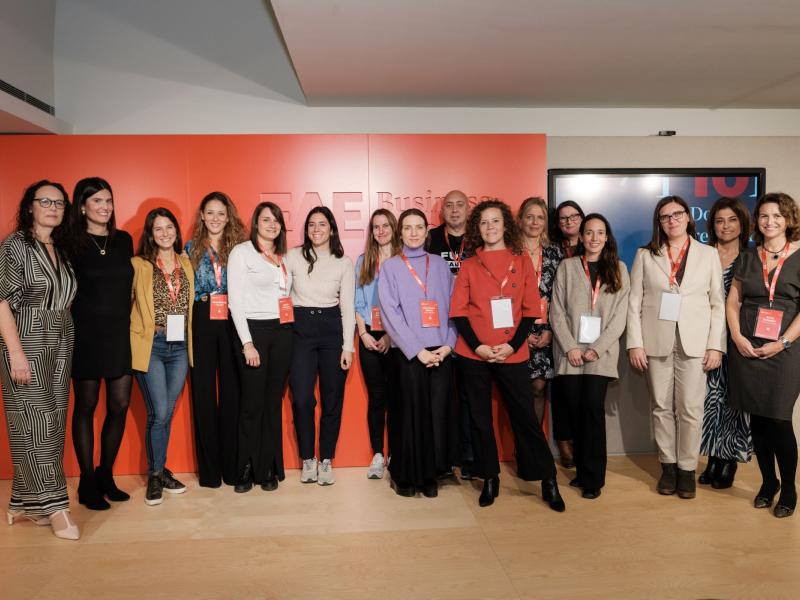 EAE Business School Barcelona is a finalist in the AMBA & BGA Excellence Awards
EAE Business School Barcelona has been selected as a finalist  with its EAE TOP 10 Entrepreneurs of Catalonia project, in the AMBA & BGA Excellence Awards, presented by two of the most prestigious higher education associations in the world.   Specifically, EAE Barcelona has made it to the finalist stage in the Business School Impact Award 2024 category, which gives recognition to sustainable initiatives with a positive impact in business schools. The BGA Business School Impact Award 2024 is open to all the member schools validated and accredited by BGA that can demonstrate the impact they generate for all their stakeholders.
This accolade highlights the positive impact that business schools have on their students and graduates, their communities and the economy as a whole.
EAE Barcelona is proud to receive international recognition as a school that strives to improve the experience of all its stakeholders through its positive impact, responsible management and continuous improvement.
Click here to learn more: AMBA & BGA Excellence Awards 2024 - BGA Business School Impact Award – Association of MBAs