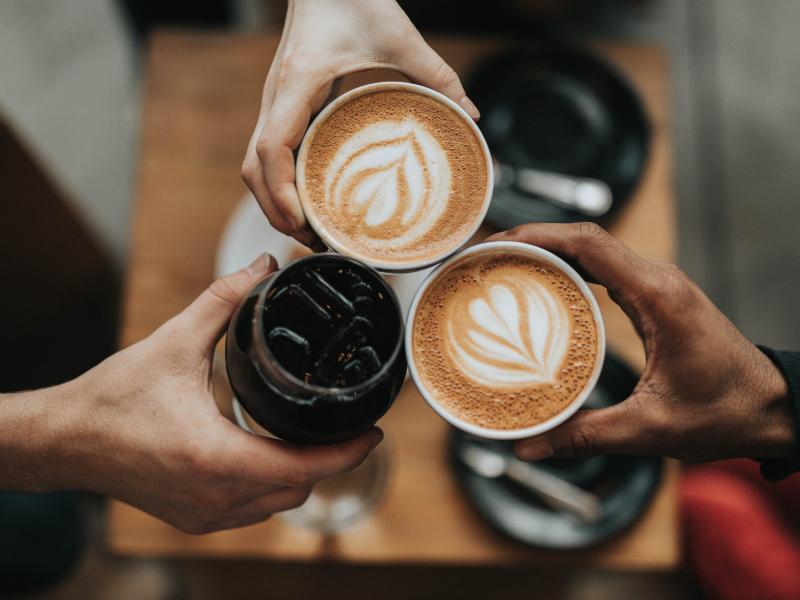 Marketing & Sales Programmes
Master in Marketing and Sales Management
Open Call 2024 | Early Bird Discount
Master in Marketing and Sales Management
The Master in Marketing & Sales Management is designed to train professionals that will become leaders of change and will know how to turn market opportunities into competitive advantages for companies.
Consumers' demands increase with every passing day — they interact and seek to forge bonds with brands that share their values; it's not enough to persuade them.
With this in mind, this all-in-one programme will teach you how to manage an organisation from a strategic point of view and how to execute and make decisions that require an in-depth knowledge of this new consumer/prosumer. 
Business and marketing planning process in organizations - 6 ECTS
Detection of opportunities and strengths

Macro environment planning

Choice of strategic approach

Assessments based on business status
Market research, information management, and decision-making - 6 ECTS
Consumer behaviour

Information for making Marketing decisions

Designing market studies

Quantitative analysis
Financial impact of strategic decisions - 6 ECTS
Analysis of financial statements

Analysis of costs

Management of budgets

Analysis of investment projects
Marketing in digital environments - 6 ECTS
Online trends and strategies

Models of business

The online consumer

Introduction to digital tactics (SEO, SEM, RRSS...)

Web structure and analysis of results
Communication strategies - 6 ECTS
Plans for communication

Communication strategies

Communication of crisis

CSR
Marketing in digital environments - 6 ECTS
Online trends and strategies

Models of business

The online consumer

Introduction to digital tactics (SEO, SEM, RRSS...)

Web structure and analysis of results
Sales and Commercialization Strategies - 6 ECTS
Strategic sales planning

Policies of sale

Techniques of sale

Forecast of sales
Customer-centric marketing business strategies - 6 ECTS
Product marketing vs customer marketing

Analysis and customer knowledge

Activation of new customers

The RFM model of customer segmentation

Customer loyalty

Calculation of customer value

Low and recovery of customers

Customer Centric organization & Strategy

Customer Experience Management

Category Management

Customer Equity vs Brand Equity

New customer experience paradigms
15 ECTS
This is far more than just a research project required to gain a Master qualification. It is the optimal time and place to combine all your academic experience, professional ambition, personal vision and creativity. It is your opportunity to put all the knowledge and skills you have acquired into practice and work towards the goals you set yourself. More info.
Degree according to modality
Official Master's Degree in Marketing Management (mention in Sales Management) 
Full Time 60 ECTS
Spanish or English
Official Admissions 260
You will obtain two Degrees: EAE y UdL
FULL TIME
EAE Business School's Master's Degree in Continuous Learning in Marketing and Sales Management, and Universitat de Lleida's (UdL) Official Master's Degree in Marketing Management (mention in Sales Management)
Check here the Registry of Universities, Centers and Degrees (RUCT)
Andrew Frank Ward PhD in chemistry from the University of Wales & more than 20 years of senior management experience rooted mainly in fast-moving  consumer goods; from R&D to marketing, sales and public relations, coupled with a professional portfolio that includes large  organizations such as Mars, Pepsico and AntibodyBCN.
1. Efficiency
Gain a command of the key techniques and information sources, with in-depth insight into creating a marketing, sales and competitive intelligence information system.
2. Vision
Detect the opportunities and risks involved in the latest marketing and learn to adapt the company to this new competitive landscape.
3. Strategy
Analyse the market situation, define the different scenarios and spot opportunities for developing the marketing strategy.
Admission
We've got your back from even before you get started
Expert and personalised advice on the most highly demanded profiles in the marketplace. We guide you professionally based on your profile and goals in order to help you choose the path with the greatest professional impact.
WE'LL ATTEND TO ANY INQUIRY YOU MAY HAVE DURING THE 6 STEPS OF THE ADMISSION AND ADVICE PROCESS
What does the admission process for a Master involve?
 Initial Information/Admission Request

Once completed, we'll assign you one of our expert advisors that will get in touch with you.

 Interview with the Admissions Department

We'll evaluate your professional and academic profile and, together, we'll assess your eligibility for advancing towards a Master's level based on your professional goals.

Formal Presentation of the Admission Form:

What documents do I need in order to apply for admission to a Master? You will have to send us the following documentation, which we'll analyse and verify in order to compose your admissions report:

Updated CV
Motivation Letter
Academic and/or Professional Letter of Recommendation
Last/Ongoing Degree Certificate
Admission Test (if required)
Language Certificate (if required)

 Admissions Committee

Your advisor will be in charge of defending your application in front of the Committee.

Process Resolution

We'll inform you on the result of the process.

 Booking and Assign You a Spot

You will have 3 to 5 days to make the payment for the inscription.
Request information and consult our grants and discounts with the admissions team
Full Time 
18.500€ - April 2024

18.900€ - October 2024
Hybrid Learning
12.900€ - April 2024

12.900€ - October 2024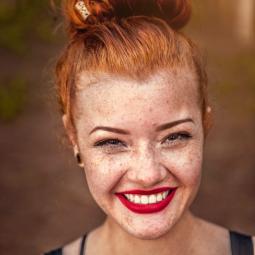 2 years average experience
89% international participants 
38 nacionalities
Employment
There are many professional paths you can choose and we'll be there, right next to you, no matter which one you choose
You will get a tailor-made career plan from our Careers department and our Entrepreneur department, with personalised services for academic training and guidance that will multiply your professional opportunities and extend them to any country in the world.
55% OF OUR STUDENTS FIND OPPORTUNITIES BEFORE GRADUATION AND 45% AFTER
Marketing Director

Commercial Director

Business Director

Commercial Consultant

Marketing Technician

Commercial Technician

Category Manager

Key Account Manager

Head of Trade Marketing

Head of Marketing

Head of Sales
Where do EAE Students Work?