One Learning Model, Three Ways to Adapt.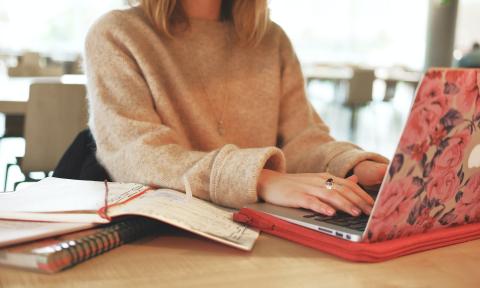 Each personal and professional moment reflects a series of needs. We create learning formats that adapt to all of them. That's why we want to present you with several ways of exploring the professional that you are and the one you want to be. 
Full time:
An intensive and immersive format for those who are eager to live experiences. It requires your complete dedication to your studies, both because of the hours spent on campus as well as outside the classroom with classmates. The perfect combination between theoretical and practical knowledge that will help you improve specific and interdisciplinary skills in order to be better equipped to face the labour market.
Duration: 10 months
Live On-Campus: 405 hours (16-23 hours per week)*
Commitment: Monday to Thursday (+ two Fridays per month) 
*except for the MBA
Part Time Flexible:
A very practical format for active professionals who seek to reinvent themselves, strengthen their skills or broaden their horizons. Intensive periods allow you to optimise your time in order to balance your work activity with the rest of your life. It combines on-campus classes with the possibility to synchronously connect to the online classes for some of the sessions. 
Duration: 10 months*
Live On-Campus and Flexible: 315 hours 
Commitment: Tuesdays and Thrusdays, 19:00-22:00 hs*
*except for the EMBA (15 months on Friday afternoon and Saturday morning with one free weekend per month)
Hybrid Global:
A format for those of you who want it all. You want, on the one hand, to balance your current life with innovative studies through sequential and synchronous classes in our virtual campus. And, on the other hand, you want to live an enriching experience on the campus, with a residential period of two weeks in Barcelona, in which you will get to make use of all you've learned and collaborate with classmates and renowned professionals.
Duration: 14 months*
Live Remote: 135 hours*
Live On-Campus Barcelona: 80 hours (2 weeks)*
*except for the Global MBA and Global HR (10 months with Live On-Campus Barcelona for 4 weeks)