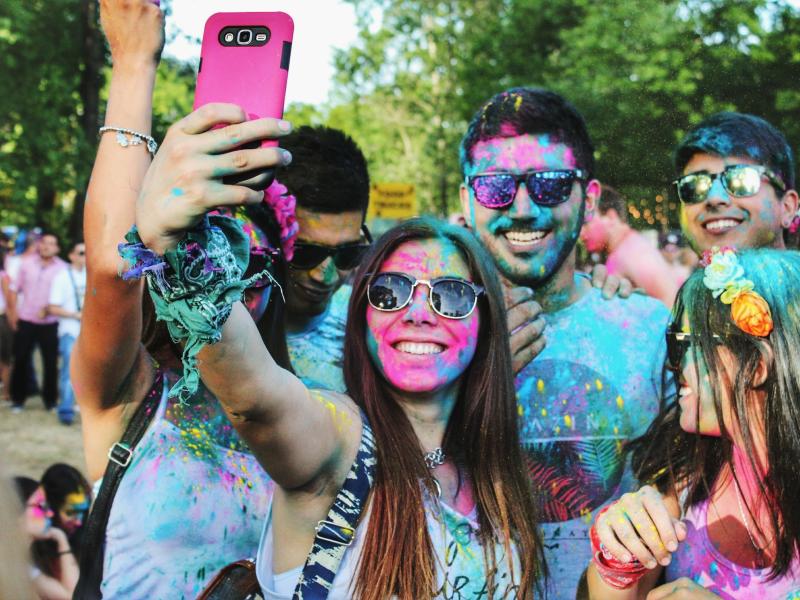 Bachelor Degree in Marketing Programmes
Bachelor Degree in Marketing, Communication and Digital Business
Abierta convocatoria 2024
Bachelor Degree in Marketing & Digital Communication
We live in a branded world, a world full of brands fighting for a place in your heart. You either love them or hate them. And, if you feel part of the first group, the Bachelor's in Marketing & Digital Communication at EAE Barcelona is exactly what you're looking for.
Digitalisation has established a context in which we receive thousands of brand impacts without even having to leave our house and it determines, more and more as time continues to pass by, the content we consume on a daily basis. In a collapsed market, only those companies that are well prepared will stand out. That's why, an increasing number of companies are looking for professional profiles with a digital orientation to help them position their brand at the top. 
The Bachelor's in Marketing and Digital Communication will prepare you to stand out and take brands to the top. You will learn to carry out any marketing related function thanks to an academic education that has a markedly digital orientation. 
Our concentrations will further boost your expertise, since you will have the possibility to develop the skills that are in highest demand by companies and that not many professionals master.
FIRST TERM 30 ECTS
6 ECTS - TIPO FB
6 ECTS - TIPO OB
Communication and Information Technologies
6 ECTS - Compulsory
6 ECTS - Basic Training
6 ECTS - Basic Training
SECOND TERM 30 ECTS
6 ECTS - Basic Training
6 ECTS - Compulsory
6 ECTS - Basic Training
6 ECTS - Basic Training
6 ECTS - Compulsory
Business Management
Business Model 6 ECTS
Strategic Management 6 ECTS
Digital Business Management 6 ECTS
Communication and Digital Advertising or Digital Marketing
e-Commerce & Marketplace 6 ECTS
Influence Marketing and Social Networks 6 ECTS
Mobile Marketing 6 ECTS
BUSINESS TRANSFORMATION
Complement your bachelor's degree with a specialisation diploma in Business Transformation and get ready to develop a set of highly valued professional skills that will make the difference in the labour market:
1st year
Social Innovation
Business Productivity (Lean Office, 5 S, Value Stream Mapping).
2nd year
Problem Solving Time Management
3rd year
Continuous Improvement and Quality Entrepreneurship and Financing 
4th year
Commercial Architecture Leadership Training 
Official University Bachelor's Degree
Bachelor Degree in Marketing and Digital Communication
4 years 240 ECTS
Bilingual English/Spanish and Spanish
Official Admissions 90
October Intake
You will obtain two Degrees: EAE and UPC
EAE Business School's own Bachelor's Degree in Marketing, Communication and Digital Business and Universidad Politécnica de Catalunya's (UPC) own Bachelor's Degree in Marketing and Digital Communication.
Check here the Registro de Universidades, Centros y Títulos (RUCT).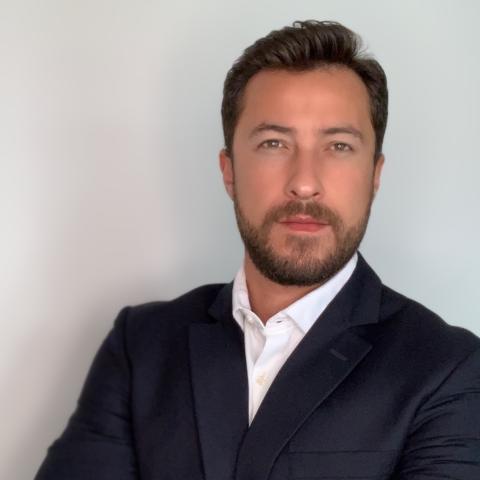 Paulo Sartorato
Bachelor in Business Administration and Management at Ribeirao Preto University in São Paulo; Master's in Digital Media and Marketing at the Getulio Vargas Foundation; Master's in Corporate Finance and Investment Banking at the Institute of Management Foundation in São Paulo. Professional experience in international banks and as a Project Manager in the franchising sector. 
1. Lecturers working professionally in the field
93% of our faculty combine their teaching duties with their professional activity, bringing their day-to-day experience on the front line into the classroom.
2. Digitization and designer software
You will graduate with the knowledge that the labour market demands in order to implement marketing and digital communication actions.
3.Neuromarketing, branding & business
You will gain a command of key techniques for business success: neuroscience, influencing consumer behaviour, and developing the brand image and corporate identity.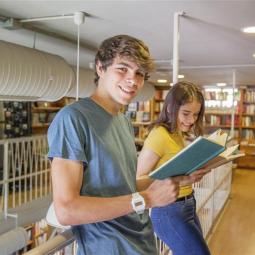 62% of students come from private or semi-private schools
10% International Students

7 Nationalities
Employment
Access to the labour market and the subsequent realisation of a professional career are two decisive aspects when it comes to choosing an academic training.
Our programmes are constantly being updated in order to respond to the real needs of companies and our faculty is made up of active professionals that are in constant contact with the labour market.
THIS BACHELOR'S PROGRAMME WILL STRENGTHEN YOUR SKILLS AND YOU WILL SPECIALISE IN DIGITAL COMMUNICATIONS, ONE OF THE MOST HIGHLY DEMANDED FIELDS IN THE THIRD SECTOR
1. Functional areas of the company that are related to marketing and, especially, for the following positions:
Product Manager 

Brand Manager

Strategy Manager

Digital Marketing Specialist

Online Positioning Specialist

Digital Communication Director

Head of Mobile Marketing

e-Commerce Director

Retail Marketing Manager

Trade Marketing Manager

Customer Experience Manager
2. Digital Communication Specialists have become increasingly relevant in the third sector and the demand for such profiles has been substantially rising in recent times.
3. Entrepreneurship in the Marketing and Digital Communication sector.
96%
Of students who graduate have a job.
71%
Of students that do internships are then hired by the company.
63%
Find a job before graduating.
Where do EAE Students Work?
Bachelor Degree in Business Administration & Management (BBA)

Business Management

Your future, for the first time, is in your hands. And you have the chance to choose the academic education that will help you become who you want to be. For that reason, when you decide to do EAE Barcelona's Bachelor's in Business Administration & Management (BBA), you know that you have made the right choice.