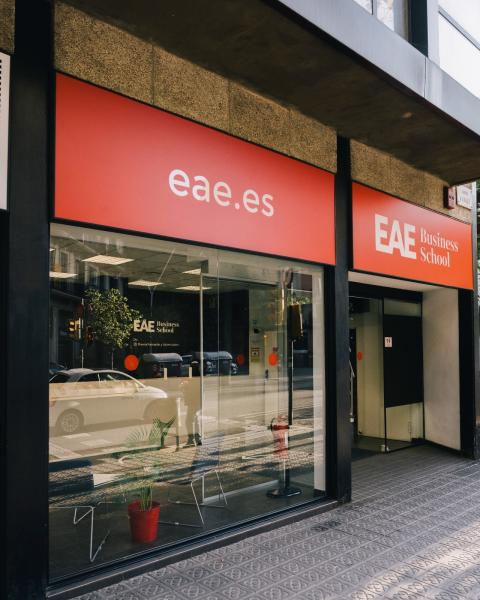 Scolarships at EAE Barcelona
EAE Business School Barcelona offers scholarships to students who are enrolled in any of our bachelor's, master's or MBA programs.* We also offer special financing conditions and discounts for all candidates enrolled in EAE Barcelona programs. Explore the various discounts and available financing options and find the one that best suits your needs.
The different EAE scholarships recognize students who excel in their work capacity and talent by providing a 50% tuition fee refund. Students can apply for this scholarship during the first trimester and the result will be announced at the end of the second trimester. Check the scholarship guidelines for more information!
Types of Scholarships at EAE Barcelona
With EAE Business School Barcelona scholarships, you can get a refund of 50% of the tuition fee in bachelor's, master's and MBAs. Discover our EAE Barcelona scholarships:
Students who achieve academic excellence put in a lot of effort and perseverance. That's why we like to recognize those who go above and beyond in their studies.
The Academic Excellence Scholarship is for students enrolled in EAE Barcelona's on-campus master's programs who demonstrate extraordinary performance and can prove an average grade of at least 8.5 out of 10 in their studies.
We work on different initiatives to promote the presence of women in executive positions and to promote gender equality in the workplace. More than half of EAE's student body are women, many of whom are professionals who combine their academic development with their work and personal life.
We recognize their efforts by offering a scholarship that acknowledges their academic achievements and their executive potential, as well as the responsibilities and positions they have held throughout their professional career.
As part of our commitment to creating a more just and equitable society, we're dedicated to promoting the talents of individuals with disabilities. This scholarship is awarded to the student with the best academic record who has a minimum accredited disability of 33%.
Entrepreneurship is a challenging and exciting activity. EAE Barcelona wants to ignite the entrepreneurial spirit and promote it with a scholarship aimed at SME managers, self-employed professionals and professionals with a business project. All students who have created a company in the same year can apply for this scholarship.
EAE Barcelona Financial Aid
We have several available financial aids to help fund your studies in the way that works best for you. You can check with your academic advisor to learn more about the available options and their conditions.
Academic Excellence Scholarship for Students with Disabilities
Academic Excellence Scholarship
Entrepreneurship Scholarship
Executive Women Scholarship