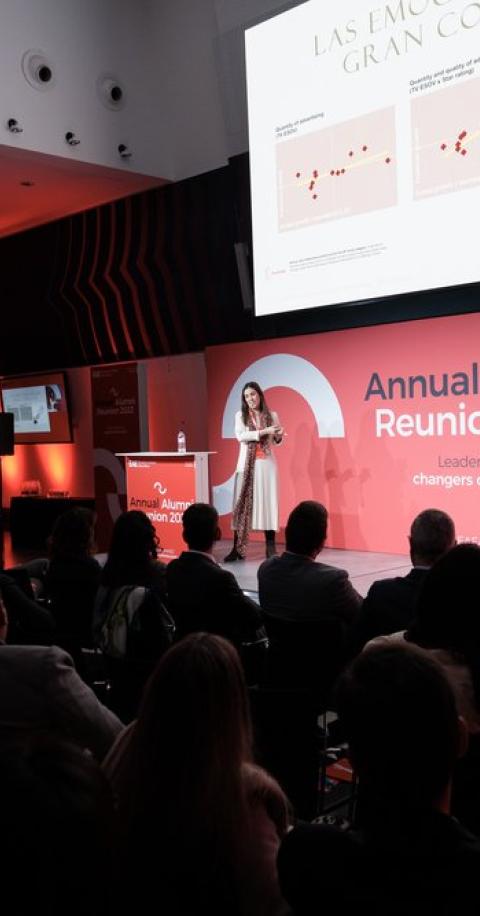 EAE ALUMNI
The last step of one stage, the first of another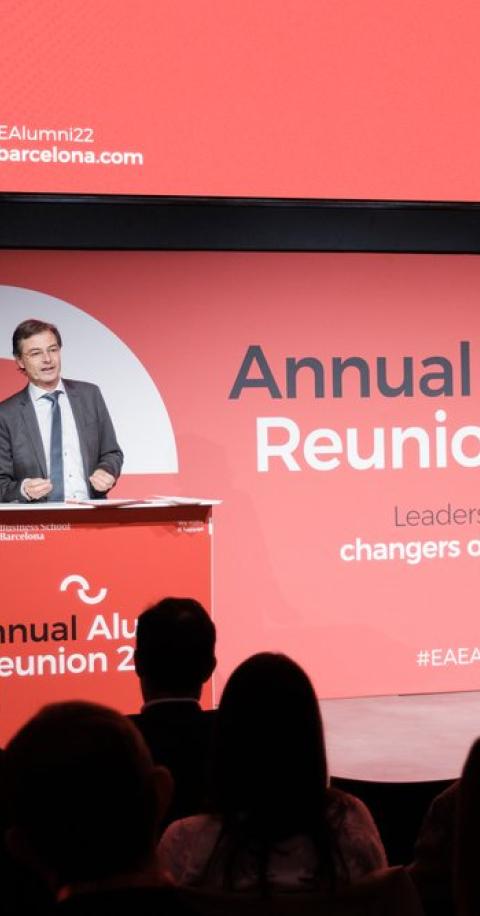 EAE Alumni, a great community
Once you reach the end of your studies, you become part of EAE Alumni, a community of former students of EAE Business School Barcelona that focuses on strengthening bonds between the members beyond the classroom.
Because your experience in EAE's classrooms in Barcelona not only shapes you during your years of study but rather it stays with you throughout your professional career.
Comprising 80,000 former students, EAE Alumni is a powerful network of professionals from all over the world who keep the spirit of their time at EAE's Barcelona Campus alive through various events related to their professional and personal interests. 


The benefits of forming part of the EAE Alumni network
Employment Portal: As a former EAE student, you have access to an exclusive employment exchange, with over 4,500 job and internship offers posted each year and constantly updated.

Executive Mentoring: Senior profiles with at least ten years of professional experience who are looking for advice and guidance have access to this exclusive mentoring service tailored to your professional background.

Employment Guidance: We help you to overcome every new challenge that you face in your career through a personalized consultancy service that boosts your employability.

 

Focused Programs: Update your knowledge in the key professional areas: Management, Leadership, Marketing & Sales, Finance and Innovation. Keep up with the latest developments with 20 sessions each year.

Innovation Web Conferences: Our two-monthly series of conferences give you insight into the latest trends in your sector. An unmissable date with innovation.

Alumni Learning:

Dynamic and interactive online coaching sessions. You have access to online, 4 sessions per year.

 

Talent Alumni Review: Each issue of the Alumni magazine gives you all the latest news and developments concerning our former students, faculty members, and the School in general.
Research Reports: Issued monthly by EAE Business School's Strategic Research Center
.Harvard Deusto Subscription:Digital subscription to the magazines published by Harvard Deusto. You can read the publications with articles written by leading figures in the world of management and specialists from the most important business schools and universities.
Executive Challenges Blog: Executive Challenges is an initiative of EAE Business School and Harvard Deusto Business Review designed to create a platform for directors, executives, consultants and independent professionals who want to keep up-to-date with the latest management trends.
 Podcast EAE "BUSINESS MATTERS":The Business Matters podcast is a speaker of its own, which aims to bring to all audiences, in a simple way and applied to everyday reality, some contents of the EAE Business School Barcelona masters areas of knowledge.

 

Reunión Anual Alumni:
The forum for analysis, reflection and debate about current business affairs and the latest trends in the field of management, leadership and innovation, giving you the chance to catch up with your classmates. • Button:
More information.Alumni Stories:
A meeting point created to share inspirational stories, with our former students taking centre stage. In their own words, they tell us their tales of overcoming challenges, innovation, creating pioneering projects and driving forward positive changes in the world.

 

Special offer and discount club:
Take advantage of special offers and discounts on more than 1,600 big-brand products and services in the fields of food, household goods, leisure, healthcare, beauty, travel, technology and much more.
New issue of our magazine Talent Alumni Review
In the words of an EAE Alumni member
Rebecca Busi Master in International Business
"On the Master, I learned to plan projects such as the Dakar rally, and to give presentations, which is absolutely necessary when exhibiting a new car. I also acquired a good number of approaches to organization and communicating with the different sponsors."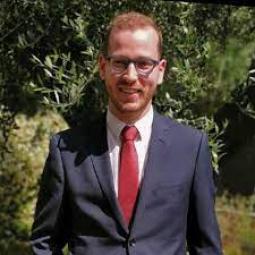 Tim Declerck Master in Digital e Ecommerce
"EAE gave me a great opportunity at a professional level as it put me in direct contact with lots of companies through its Employment Exchange, including Massimo Dutti, a multinational in which I had the chance to work for six months."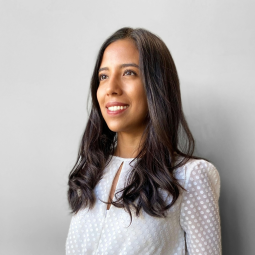 Diana Sofía Cabrera EAE MBA
"EAE Business School's MBA has been a crucial factor in my professional career because it gave me insight into the behaviour of companies in different international settings, gaining an in-depth understanding of different areas (finance, legal, human resources, control and management, etc.). Based on real, up-to-date cases, I have gained a global, strategic vision of organization."
Download the EAE Alumni app!