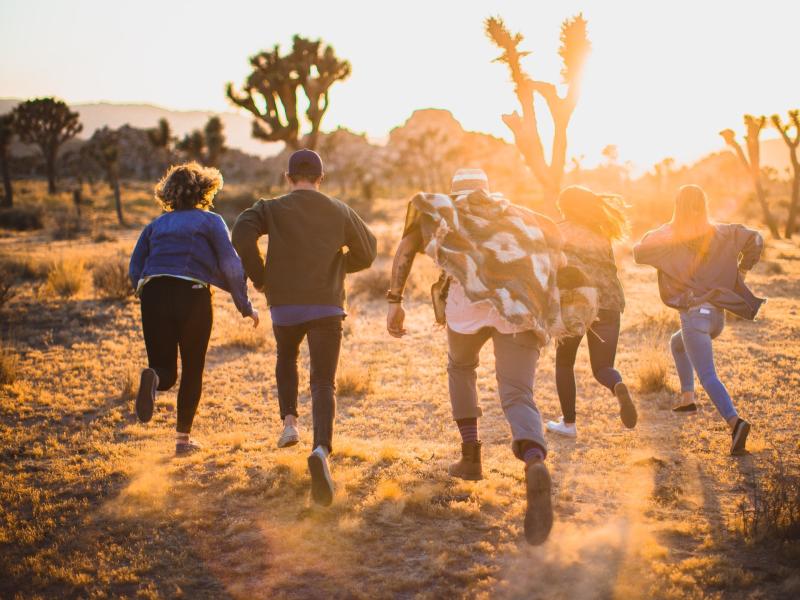 Bachelor Degree in Business Administration Programmes
Bachelor Degree in Business Administration & Management (BBA)
Bachelor Degree in Business Administration & Management (BBA)
Official Degree + Specialization Diploma in BUSINESS TRANSFORMATION
It's time to make a decision. Your future, for the first time, is in your hands. And you have the chance to choose the academic education that will help you become who you want to be. For that reason, when you decide to do EAE Barcelona's Bachelor's in Business Administration & Management (BBA), you know that you have made the right choice.
As important as it is to decide what you want to be in the future, it's also important to decide how you want to get there. Because the experience starts here, sharing it with your classmates; classmates that become friends and that will end up as part of your network of contacts, as well as the professors, who will teach you but also guide you.
This bachelor's degree will help you face the challenges that you will find in companies, including areas such as finance, marketing, sales, general management, accounting or human resources, among others.
And we couldn't continue without mentioning our concentrations. Thanks to them, you will be able to specialise in the business area that best suits your profile.
93% of our bachelor's faculty have an active academic and professional life, bringing their daily experience in the corporate world to our classes.
You will master Information Systems and ICTs, which will result in better decision making and more competitive advantages.
You will understand and promote the digital transformation of companies in order to lead them in the adaptation to new technologies and the current development processes.
Thanks to our Tutorial Action Plan, specially made for you, and a close guidance that adapts to your personal and professional profile.
You will develop the skills and learn the strategies for the expansion of business ideas with a global vision.
Data Visualization Management
Digital Management of Information 6 ECTS
Applied Statistics 6 ECTS
Python programming 6 ECTS
Innovation Management
Leadership Tools and Organisational Behaviour 6 ECTS
Innovation and New Trends 6 ECTS
Global Entrepreneurship 6 ECTS
Sustainability and Corporate Responsibility
Business Ethics and Sustainability 6 ECTS
Corporate Responsibility 6 ECTS
Ethics and Sustainability: Business Model 6 ECTS
Digital Business Management
Business Model 6 ECTS
Innovation and New Trends 6 ECTS
Digital Business in the Era of Big Data 6 ECTS
Round off your Bachelor Degree with a specialization diploma in Business Transformation and acquire a set of professional  competences that are very highly valued by companies, which will set you apart on the employment market:
1st Year
Social Innovation
Business Productivity (Lean Office, 5 S, Value Stream Mapping)
2nd Year
Problem Resolution
Time Management
3rd Year
Quality and Continuous Improvement
Entrepreneurship and Financing
4th Year
Commercial Architecture
Leadership Training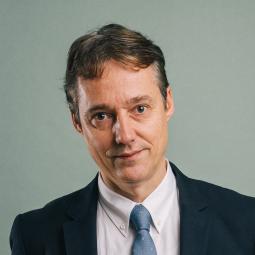 Albert Arisó
PhD in Philosophy and Education science from the Universitat de Barcelona.
Official University Bachelor's Degree
Bachelor Degree in Business Administration and Management
Intake October 2023
4 years 240 ECTS
English and Bilingual English/Spanish
Official Admissions 40
You will obtain two Degrees: EAE and UPC
Bachelor degree's quailification from EAE Business School and official qualification of Grado en Administración y Dirección de Empresas by Universidad Politécnica de Catalunya (UPC).
Check here the Registro de Universidades, Centros y Títulos (RUCT).
Admission
We've got your back from even before you get started
Expert and personalised advice on the most highly demanded profiles in the marketplace. We guide you professionally based on your profile and goals in order to help you choose the path with the greatest professional impact.
We'll attend to any inquiry you may have during the 6 steps of the admission and advice process
1. Initial Information/Admission Request
Once completed, we'll assign you one of our expert advisors that will get in touch with you.
2. Interview with the Admissions Department
We'll evaluate your professional and academic profile and, together, we'll assess your eligibility for advancing towards a Master's level based on your professional goals.
3. Formal Presentation of the Admission Form:
What documents do I need in order to apply for admission to a Master? You will have to send us the following documentation, which we'll analyse and verify in order to compose your admissions report:
- Updated CV
- Motivation Letter
- Academic and/or Professional Letter of Recommendation
- Last/Ongoing Degree Certificate
- Admission Test (if required)
- Language Certificate (if required)
4. Admissions Committee
Your advisor will be in charge of defending your application in front of the Committee.
5. Process Resolution
We'll inform you on the result of the process.
6. Booking and Assign You a Spot
You will have 3 to 5 days to make the payment for the inscription.
Employment
Access to the labor market and subsequent completion of a professional career are two decisive aspects when choosing a training
Our programs are constantly updated to respond to the real needs of companies and we have a faculty of professors who are also active professionals and who, therefore, are in permanent contact with the labor market.
THANKS TO ITS MULTIDISCIPLINARY APPROACH, WITH THIS BACHELOR'S DEGREE, YOU WILL BE ABLE TO OCCUPY POSITIONS IN AREAS SUCH AS GENERAL MANAGEMENT, MARKETING AND SALES, HUMAN RESOURCES, ACCOUNTING AND FINANCES, AND LOGISTICS AND OPERATIONS.
· Entrepreneurial Profile
. Functional areas of companies: General Management, Marketing and Sales, Human Resources, Accounting and Finances, or Logistics and Operations
. Functional areas of banking and financial institutions: Financial Management, Risk Analysis or International Commerce
. Strategic and Business Consultancy, Fiscal and Tax Advisory, or Auditing
. Brokers and other positions in the financial sector, insurance or Revenue Management.
. Public Sector: Treasury Inspector and Sub-Inspector, State Economist
Where do EAE students work?