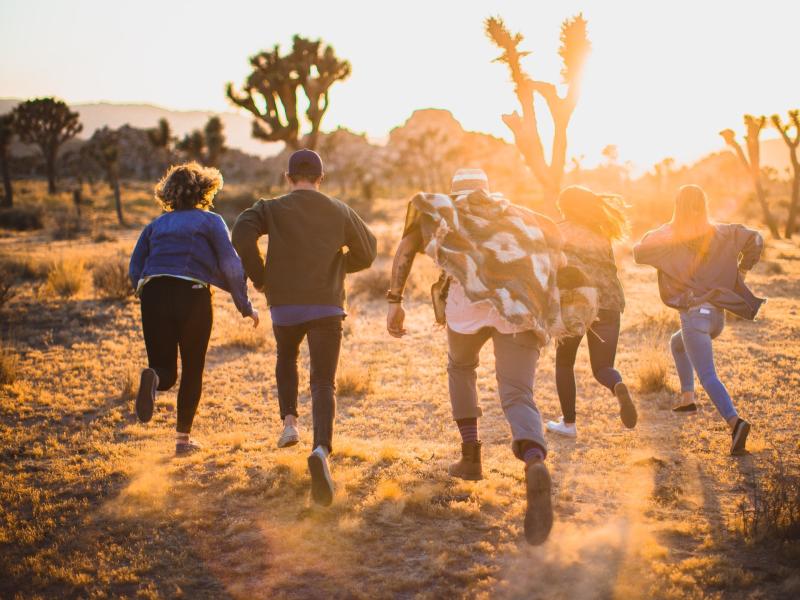 Grado en Administración y Dirección de Empresas (ADE)
Consulta nuestras ayudas al estudio
Grado en Administración y Dirección de Empresas (ADE)
Título Oficial + Diploma de Especialización en BUSINESS TRANSFORMATION
Ha llegado el momento de decidir. Tu futuro, por primera vez, está en tus manos y tienes la oportunidad de formarte para ser quien quieras ser. Por este motivo, cuando decidas estudiar el Grado Universitario en Administración y Dirección de Empresas (ADE) de EAE Barcelona sabrás que has tomado una decisión acertada.
Y es tan importante decidir qué vas a ser en un futuro como decidir de qué manera hacerlo. Porque la experiencia empieza aquí, compartiéndola con compañeros que se convierten en amigos y que acabarán siendo contactos, y con los profesores que no solo te enseñan, te guían.
Este grado te ayudará a afrontar los retos que encontrarás dentro del ámbito general de la empresa, incluyendo áreas como Finanzas, Marketing y Ventas, Administración General, Contabilidad o Recursos Humanos, entre otras.
Mención aparte merecen nuestras menciones, valga la redundancia. Gracias a ellas podrás especializarte en el ámbito del negocio que más encaje con tu perfil.
El 93% de nuestro profesorado de Grado compagina la docencia con su actividad profesional, trasladando su experiencia diaria del contexto empresarial a las aulas.
Dominarás los Sistemas de Información y las TIC para tomar mejores decisiones y lograr ventajas competitivas.
Comprenderás y promoverás la transformación digital de las empresas para liderar su adaptación a las nuevas tecnologías y procesos de desarrollo actuales.
Gracias al Plan de Acción Tutorial que prepararemos a medida para ti y un acompañamiento cercano y adaptado a tu perfil personal y profesional.
Aprenderás habilidades y estrategias para la expansión de ideas empresariales y negocios con visión global.
Data Visualization Management
Gestión Digital de la Información 6 ECTS
Applied Statistics 6 ECTS
Python programming 6 ECTS
Innovation Management
Herramientas de Liderazgo y Comportamiento Organizativo 6 ECTS
Innovación y Nuevas Tendencias 6 ECTS
Global Entrepreneurship 6 ECTS
Sustainability and Corporate Responsibility
Business Ethics and Sustainability 6 ECTS
Corporate Responsibility 6 ECTS
Ética y Sostenibilidad: Modelo de Negocio 6 ECTS
Digital Business Management
Modelo de Negocio 6 ECTS
Innovación y Nuevas Tendencias 6 ECTS
Digital Business in the Era of Big Data 6 ECTS
Diploma de especialización
Complementa tu grado con un diploma de especialización en Business Transformation y prepárate para adquirir un conjunto de competencias profesionales muy valoradas por las empresas, que van a marcar la diferencia en el mercado laboral:
1er año
Innovación social
Productividad empresarial (Lean Office, 5 S, Value Stream Mapping).
2º año
Resolución de problemas
Time Management
3er año
Calidad y mejora continua
Emprendimiento y financiación
4º año
Arquitectura comercial
Entrenamiento para el liderazgo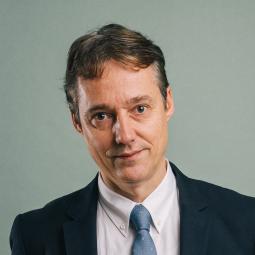 Albert Arisó
Doctor en Filosofía y Ciencias de la Educación por la Universitat de Barcelona.
Titulación oficial universitaria
Grado en Administración y Dirección de Empresas
Convocatoria Octubre 2023
4 años 240 ECTS
Español y Bilingüe Español/Inglés
Plazas oficiales 110
Obtendrás dos títulos: EAE y UPC
Título propio de Bachelor en Administración de Empresas por EAE Business School y título oficial de Grado en Administración y Dirección de Empresas por la Universitat Politècnica de Catalunya (UPC).
Consulta aquí el Registro de Universidades, Centros y Títulos (RUCT).
Para ser alumno de EAE Barcelona debes tener una inquietud real por aprender, un espíritu dinámico y abierto, y predisposición para progresar en un entorno participativo e internacional
¿Estás listo/a para dar lo mejor de ti sin temer a la exigencia?
1. solicitud inicial de información/admisión
2. Entrevista con admisiones
3. Solicitud de admisión
4. Prueba de admisión
5. Preinscripción universitaria
6. Matriculación
Employment
El acceso al mercado laboral y la posterior realización de una carrera profesional son dos aspectos decisivos a la hora de elegir una formación
Nuestros programas se actualizan constantemente para responder a las necesidades reales de las empresas y contamos con un claustro de profesores que también son profesionales en activo y que, por tanto, están en permanente contacto con el mercado laboral
Debido a su planteamiento multidisciplinar, este grado te permitirá ocupar un puesto en áreas como las de Dirección General, Marketing y Comercial, Recursos Humanos, Contabilidad y Finanzas, y Logística y Operaciones
· Perfil emprendedor
· Áreas funcionales de la empresa: Dirección General, Marketing y Ventas, Recursos Humanos, Contabilidad y Finanzas, o Logística y Operaciones 
· Áreas funcionales de las instituciones bancarias y financieras: Gestión Financiera, Análisis de Riesgos o Comercio Internacional
· Consultoría Estratégica y de Negocio, Asesoría Fiscal y Tributaria, o Auditoría
· Brokers y otros puestos en el sector financiero, asegurador o Revenue Management
· Sector público: Inspector y Subinspector de Hacienda, Economista del Estado
¿Dónde trabajan nuestros estudiantes?