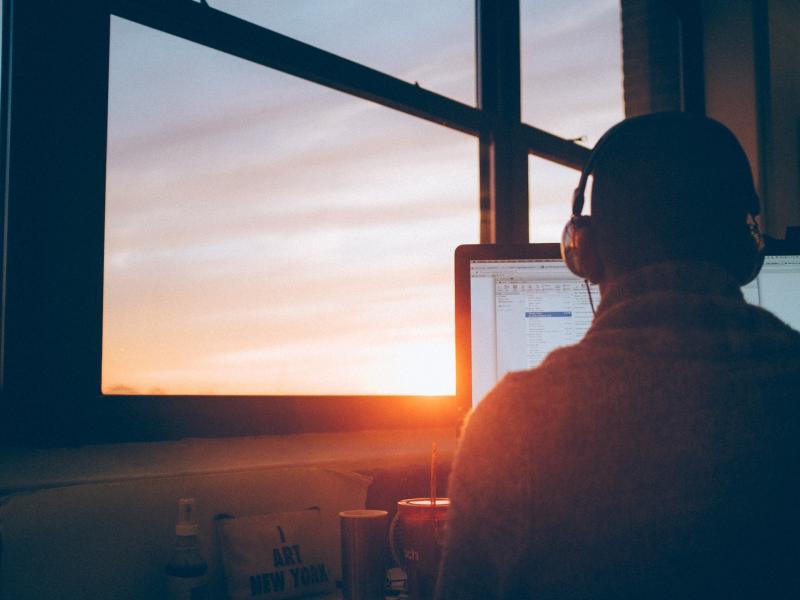 Master in Digital Marketing & E-Commerce
Master in Digital Marketing Digital & E-Commerce
EAE Barcelona's Master's in Digital Marketing and e-Commerce is an innovative and powerful programme, with a practical and professional orientation that addresses strategic and operational aspects in order to design and manage the digital transformation that is required by the current market and the increasingly changing and demanding audiences.
You will learn the keys to developing your own strategic and operational abilities in digital advertising (display, programmatic, affiliation, native, mobile ads…), omni-channelling, inbound marketing, SEO/SEM positioning, social media marketing (SMM), decision making based on web analytics (Google and social analytics), customer journey design and user experience (UX), user loyalty platforms (CRM) and digital business plans (e-Commerce), as well as the importance of conversion, sales and client loyalty related goals.
2 years Average Experience
87% International Participants
11 Nationalities

2 years Average Experience
79% International Participants
13 Nationalities

5 years Average Experience
40% International Participants
7 Nationalities
Learn how to carry out a strategic online plan, using the right tools, in order to set up an e-Commerce from scratch and take it to the top. Take control of the tracking tactics of online marketing in order to control the specific measuring and result optimisation tools.
We prepare you to sit for certificates, such as Google AdWords or Google Analytics, and to develop your own project in Prestashop.
You will become a digital marketer with a holistic vision: Social media marketing, SEO/SEM, Google Analytics, Prestashop, Apps prototyping, CRM, marketing plans with influencers, programmatic advertising, tools to carry out mailing campaigns… You will discover the implications of a digital project with the interaction of all the company's channels and the customer journey: attraction, consideration, conversion and loyalty in digital environments.
Through the analysis of performance metrics and indicators of digital businesses.
You will learn from a professionally active faculty, with vast experience and high responsibility positions in globally renowned companies.
Marketing and E-Commerce Fundamentals
Introduction to the Digital Environment and Online Marketing - 5 ECTS
• Strategic and operational marketing
• Scope of online marketing
• Criteria for strategy definition
• Lean start-up
• B2C and B2B environments
• Online consumers
Introduction to E-Commerce and Key Aspects - 5 ECTS
• Information for marketing decision making
• Market research design
• Quantitative and qualitative analysis
• On-line market research
• Online segmentation
Social Media & Social Selling Campaigns - 5 ECTS
• POEM in digital marketing
• MarTech tools
• On-line publicity (Display formats, Native, Mobile Ads...)
• UX and customer centric design
• Mobile UX
Digital Marketing Planning
Marketing on Search Engines, Ads & Marketplaces - 5 ECTS
• SEO / SEM
• Social Media Marketing
Performance Marketing and Automation - 5 ECTS
• Inbound MKT and E-mail marketing strategies for fidelization.
• Mobile marketing and Apps Store Optimization (ASO)
• Mobile engagement & Mobile Automation
E-Commerce Design and Operation
Technological Platforms for Online Sales - 5 ECTS
• Digital products creation
• Customer journey
• SaaS, PaaS and OpenSource
Customer Management, Logistics and Operations - 5 ECTS
• Difference between CRM and relational marketing MKT
• Social CRM (SCRM)
• Customer support and fidelization (Social responsibility and employee training) Logistics Logistics: stock management, picking, handling, packing, shipping
Digital Analytics - 5 ECTS
• Introduction to web analytics
• Online benchmarking
• Analysis tools: Google Analytics and others
Online Business Projects and Indicators
Financial Impact of Strategic Decisions - 5 ECTS
• Financial statement analysis
• Cost analysis
• Budget management
• Analysis of Investment Projects
• Challenges of the fourth industrial revolution
TFM - 15 ECTS
 
Liderazgo transformador
Strategic Leadership: Transformation & Change - 5 ECTS
• Organizaciones líquidas y gestión del cambio
• Cuadro de mando integral
• Agile Manifesto & Principios ágiles
• UX & Customer Experience en la era digital
Generación de tráfico
Fundamentos del Marketing Digital - 5 ECTS
• KPI's claves del marketing digital
• Áreas de actuación del marketing online
• El consumidor online y técnicas de investigación comercial
• Digital Marketing Funnel
Social Media Strategy - 5 ECTS
• Plan Social Media
• Campañas en IG, Facebook, Linkedin y Tiktok
• Analítica de RRSS
• Marketing de influecers
Growth Marketing - 5 ECTS
• Marketing de Buscadores (SEO y SEM)
• Programmatic Display Marketing
• Marketing de afiliación (Amazon Affiliate Program)
Gestión global del E-Commerce
Diseño y Usabilidad Web - 5 ECTS
• Usabilidad Web (UX & UI)
• Usabilidad Mobile
• Desarrollo de Apps
Creación de Plataformas E-Commerce - 5 ECTS
• Desarrollo de un Wordpress
• Mobile first (ASO)
• Ejes del E-Commerce
• Plataformas de pago online
Claves del negocio digital
Marketing Relacional y Logística - 5 ECTS
• CRM (Hubspot)
• Email marketing (Mailchimp o similar)
• Logística
Analítica Digital - 5 ECTS
• Analítica Digital (Google Analytics 4)
• Analítica E-Commerce
• CRO (A/B Testing)
Plan de Negocio Digital - 5 ECTS
• Modelos de negocio
• Factores de éxito
• Integración del plan de marketing digital en el plan global
• Claves para el emprendimiento digital
TFM - 15 ECTS
No es solo el trabajo de investigación necesario para obtener el título del máster. Es el momento y el lugar adecuado para unificar tu experiencia académica con tu ambición profesional, tu visión personal y tu creatividad. Es la oportunidad de poner en práctica todo lo aprendido y trabajar para llegar donde te propongas.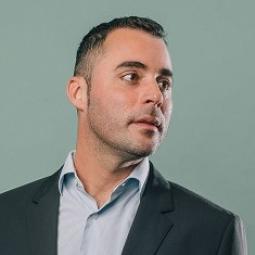 Oriol Ramon Serrate
Director of Digital Marketing at Banco Sabadell. Bachelor of Advertising and Public Relations. His passion for the digital ecosystem led him to teach digital marketing classes in Masters and Postgraduate courses since 2014.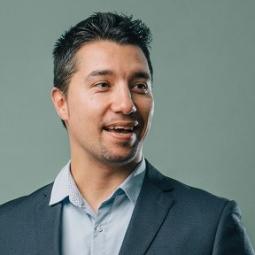 Armando Salvador
Graduated in Computer Engineering from the Autonomous University of Barcelona in 2010. Co-founder of eComm360 SL, an agency specialized in E-Commerce and PrestaShop with which he invoiced more than one million euros for several years in a row. Customer Success for Europe in VTEX, SAAS platform to create high performance E-Commerce.
Double Degree: EAE and UPC
EAE Business School's own Continuing Education Master's Degree in Digital Marketing & E-Commerce and Universitat Politècnica de Catalunya's (UPC) own Continuing Education Master's Degree in Digital Marketing & E-Commerce.
Expert and personalised advice on the most highly demanded profiles in the marketplace. We guide you professionally based on your profile and goals in order to help you choose the path with the greatest professional impact.
WE'VE GOT YOUR BACK FROM EVEN BEFORE YOU GET STARTED
1. Initial Information/Admission Request
Once completed, we'll assign you one of our expert advisors that will get in touch with you.
2. Interview with the Admissions Department
We'll evaluate your professional and academic profile and, together, we'll assess your eligibility for advancing towards a Master's level based on your professional goals.
3. Formal Presentation of the Admission Form:
You will have to send us the following documentation, which we'll analyse and verify in order to compose your admissions report:
-Updated CV
-Motivation Letter
-Academic and/or Professional Letter of Recommendation
-Last/Ongoing Degree Certificate
-Admission Test (if required)
-Language Certificate (if required)
4. Admissions Committee
Your advisor will be in charge of defending your application in front of the Committee.
5. Process Resolution
We'll inform you on the result of the process.
6. Booking and Assign You a Spot
You will have 3 to 5 days to make the payment for the inscription.
Employment
There are many professional paths you can choose and we'll be there, right next to you, no matter which one you choose
You will get a tailor-made career plan from our Careers department and our Entrepreneur department, with personalised services for academic training and guidance that will multiply your professional opportunities and extend them to any country in the world.
55% OF OUR STUDENTS FIND JOB OPPORTUNITIES BEFORE GRADUATING AND 45% FIND IT AFTER HAVING FINISHED
Director of Digital Marketing
Director of E-Commerce
Responsible for SEO
Head of SEM
Brand Digital Manager
Digital Project Manager
Content Manager 
Digital Communication Manager
Community Manager
Where do EAE students work?
Master in Marketing and Sales Management

Marketing, Communication & Sales

Designed by leading professionals of the industry, this programme turns professionals into experts, taking your knowledge to the next level and turning you into a leader with the power to transform, inspire and produce tangible impact.

Máster en Comunicación Corporativa y Digital

Marketing, Communication & Sales

EAE Barcelona's Master's in Corporate and Digital Communication will provide you with knowledge on management, marketing and communication, and it will allow you to acquire an executive culture that you will be able to apply across all areas of a company.

Máster en Dirección de Marketing

Marketing, Communication & Sales

EAE Barcelona's Master's in Marketing Management will allow you to apply technical knowledge, analytic-strategic skills and managerial-operational competencies that will help you develop marketing policies capable of creating goods and services, detect new markets and seize business opportunities in this new global context.

Máster en Psicología y Comportamiento del Consumidor

Marketing, Communication & Sales

EAE Barcelona's Master in Psychology and Consumer Behaviour will teach you how to transform information into business insights, understanding how social and economic changes can turn into trends that contribute to finding new ways of growing for the company.