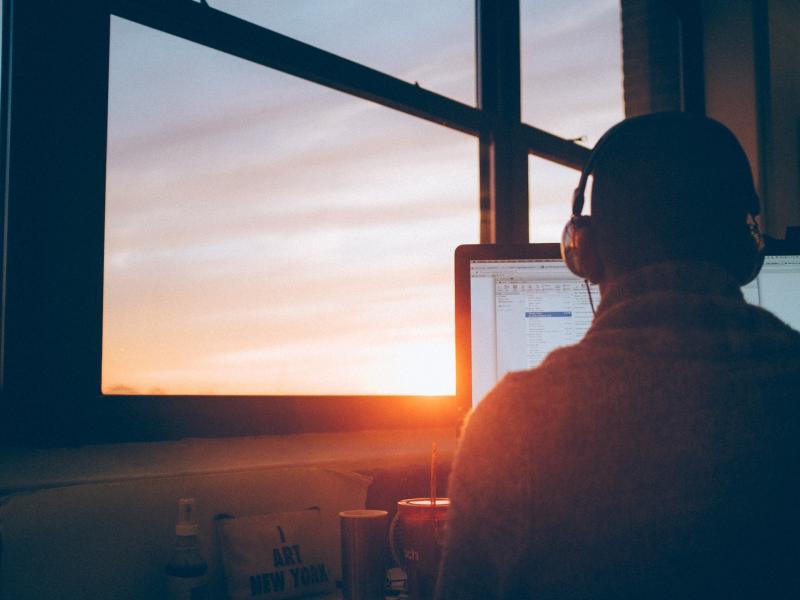 Digital Marketing Programmes
Master in Digital Marketing & E-Commerce
Abierta Convocatoria 2024 | Early Bird Discount
Master in Digital Marketing Digital & E-Commerce
EAE Barcelona's Master's in Digital Marketing and E-Commerce is an innovative and powerful programme, with a practical and professional orientation that addresses strategic and operational aspects in order to design and manage the digital transformation that is required by the current market and the increasingly changing and demanding audiences.
You will learn the keys to developing your own strategic and operational abilities in digital advertising (display, programmatic, affiliation, native, mobile ads…), omni-channelling, inbound marketing, SEO/SEM positioning, social media marketing (SMM), decision making based on web analytics (Google and social analytics), customer journey design and user experience (UX), user loyalty platforms (CRM) and digital business plans (E-Commerce), as well as the importance of conversion, sales and client loyalty related goals.
Introduction to the Digital Environment and Online Marketing - 5 ECTS
• Strategic and operational marketing
• Scope of online marketing
• Criteria for strategy definition
• Lean start-up
• B2C and B2B environments
• Online consumers
Introduction to E-Commerce and Key Aspects - 5 ECTS
• Information for marketing decision making
• Market research design
• Quantitative and qualitative analysis
• On-line market research
• Online segmentation
Social Media & Social Selling Campaigns - 5 ECTS
• POEM in digital marketing
• MarTech tools
• On-line publicity (Display formats, Native, Mobile Ads...)
• UX and customer centric design
• Mobile UX
Marketing on Search Engines, Ads & Marketplaces - 5 ECTS
• SEO / SEM
• Social Media Marketing
Performance Marketing and Automation - 5 ECTS
• Inbound MKT and E-mail marketing strategies for fidelization.
• Mobile marketing and Apps Store Optimization (ASO)
• Mobile engagement & Mobile Automation
Technological Platforms for Online Sales - 5 ECTS
• Digital products creation
• Customer journey
• SaaS, PaaS and OpenSource
Customer Management, Logistics and Operations - 5 ECTS
• Difference between CRM and relational marketing MKT
• Social CRM (SCRM)
• Customer support and fidelization (Social responsibility and employee training) Logistics Logistics: stock management, picking, handling, packing, shipping
Digital Analytics - 5 ECTS
• Introduction to web analytics
• Online benchmarking
• Analysis tools: Google Analytics and others
Financial Impact of Strategic Decisions - 5 ECTS
• Financial statement analysis
• Cost analysis
• Budget management
• Analysis of Investment Projects
• Challenges of the fourth industrial revolution
15 ECTS
This is far more than just a research project required to gain a Master qualification. It is the optimal time and place to combine all your academic experience, professional ambition, personal vision and creativity. It is your opportunity to put all the knowledge and skills you have acquired into practice and work towards the goals you set yourself. 
Lifelong Learning Master's Degree in
Digital Marketing & E-Commerce
Full Time 60 ECTS
English
October intake 2023
You will obtain two Degrees: EAE and UPC
EAE Business School's Specific Master's Degree in Digital Marketing & E-Commerce and Universitat Politècnica de Catalunya's (UPC) Lifelong Learning Master's Degree in Digital Marketing & E-Commerce.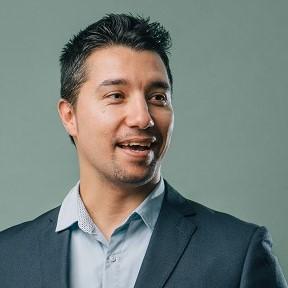 Armando Salvador
Graduated in Computer Engineering from the Autonomous University of Barcelona in 2010. Co-founder of eComm360 SL, an agency specialized in E-Commerce and PrestaShop with which he invoiced more than one million euros for several years in a row. Customer Success for Europe in VTEX, SAAS platform to create high performance E-Commerce.
1. Growth hacking
You will learn to improve conversion and maximize the ROI using tests and optimizing the UX design of different pages and the conversion flows themselves. In addition, you will gain insight into data gathering and analysis to generate value with tools such as Google Analytics, Mixpanel and KISSmetrics, among others.
2. AI for Marketing
You will apply Artificial Intelligence in 3 important areas: improving the efficacy and efficiency of campaigns; increasing the ROI and customer satisfaction based on audience data; and automating social media management and search engine optimization.
3. Google certifications
You will gain Google AdWords and Google Analytics certification and develop strategic projects online, as well as cutting-edge e-commerce platforms using Prestashop and Shopify. You will discover the implications of an omnichannel project and focus on the Customer Journey in digital settings: awareness, consideration, decision and loyalty.
Admission
We've got your back from even before you get started
Expert and personalised advice on the most highly demanded profiles in the marketplace. We guide you professionally based on your profile and goals in order to help you choose the path with the greatest professional impact.
WE'LL ATTEND TO ANY INQUIRY YOU MAY HAVE DURING THE 6 STEPS OF THE ADMISSION AND ADVICE PROCESS
What does the admission process for a Master involve?
Initial Information/Admission Request

Once completed, we'll assign you one of our expert advisors that will get in touch with you.

Interview with the Admissions Department

We'll evaluate your professional and academic profile and, together, we'll assess your eligibility for advancing towards a Master's level based on your professional goals.

Formal Presentation of the Admission Form:

What documents do I need in order to apply for admission to a Master? You will have to send us the following documentation, which we'll analyse and verify in order to compose your admissions report:
Updated CV
Motivation Letter
Academic and/or Professional Letter of Recommendation
Last/Ongoing Degree Certificate
Admission Test (if required)
Language Certificate (if required)

Admissions Committee

Your advisor will be in charge of defending your application in front of the Committee.

Process Resolution

We'll inform you on the result of the process.

Booking and Assign You a Spot

You will have 3 to 5 days to make the payment for the inscription.
Request information and consult our grants and discounts with the admissions team
Full Time 
15.500€ - October 2023
16.900€ - October 2024
Part Time 
14.000€ - October 2023
14.000€ - October 2024
Full Time English 
16.500€ - October 2023
16.900€ - October 2024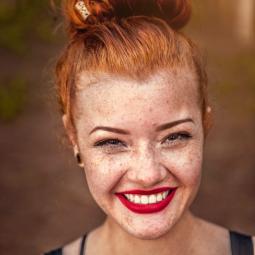 Full Time English
2 years average experience
87% international participants
11 nationalities
Employment
There are many professional paths you can choose and we'll be there, right next to you, no matter which one you choose
You will get a tailor-made career plan from our Careers department and our Entrepreneur department, with personalised services for academic training and guidance that will multiply your professional opportunities and extend them to any country in the world.
55% OF OUR STUDENTS FIND JOB OPPORTUNITIES BEFORE GRADUATING AND 45% FIND IT AFTER HAVING FINISHED
Director of Digital Marketing
Director of E-Commerce
Responsible for SEO
Head of SEM
Brand Digital Manager
Digital Project Manager
Content Manager 
Digital Communication Manager
Community Manager
Where do EAE Students Work?
Master in Marketing and Sales Management

Marketing, Communication & Sales

Designed by leading professionals of the industry, this programme turns professionals into experts, taking your knowledge to the next level and turning you into a leader with the power to transform, inspire and produce tangible impact.

Máster en Dirección de Marketing

Marketing, Communication & Sales

EAE Barcelona's Master's in Marketing Management will allow you to apply technical knowledge, analytic-strategic skills and managerial-operational competencies that will help you develop marketing policies capable of creating goods and services, detect new markets and seize business opportunities in this new global context.

Máster en Psicología y Comportamiento del Consumidor

Marketing, Communication & Sales

EAE Barcelona's Master in Psychology and Consumer Behaviour will teach you how to transform information into business insights, understanding how social and economic changes can turn into trends that contribute to finding new ways of growing for the company.