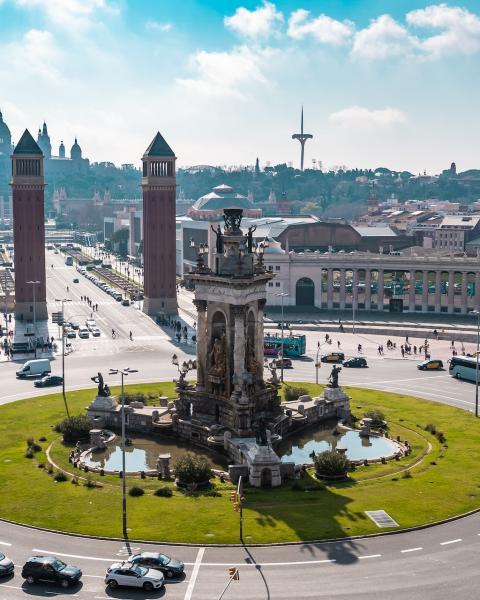 Student Experience & Network
An Experience Beyond the Academic
Being a student at EAE has a lot to do with connecting. With the city. With the School. With companies. With people. And, of course, with yourself. With your curiosity. Your ambitions. Your challenges.
Student Experience & Network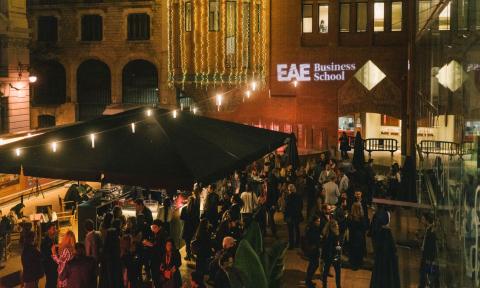 A story about connections that starts long before you arrive in Barcelona and in which we offer you our company at all times so that you don't have to worry about a thing. And, once you're here, your experience will expand enormously with all the events and activities that we've prepared for you and all the students that share your same motivation: personal and professional growth with no boundaries, inside and outside the classroom.
Sometimes, connecting is just a matter of being in the right place at the right time. That's why EAE is the perfect place for you to thrive — because we work, day by day, to create a large educational community that is diverse, interdisciplinary and substantial, in order for your networking experience to go beyond its working aspect and let it become also about sharing, learning, discovering and growing.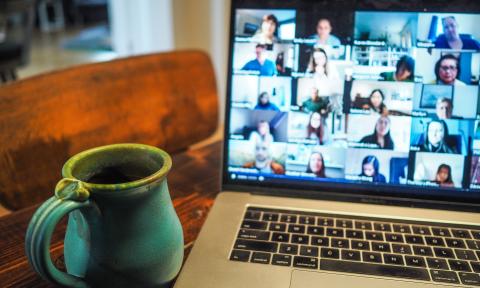 Remote Onboarding 
We'll be there for you from the moment you register. In constant communication, we'll cover both the bureaucratic aspects (paperwork and protocols) as well as other more practical ones, such as our virtual campus onboarding, enjoying life in Barcelona and gaining access to a variety of tools. 
You will also begin to connect with the EAE Community through relevant monthly webinars and you will get to meet the students that will become your new classmates.
There are many ways to get started, but at EAE Barcelona,we pride ourselves on giving you the warmest welcome.
Our Welcome Week is a comprehensive experience that lets you meet your fellow students and other members of the EAE community, including coordinators, the Career Department, program directors and alumni.
The week begins with a grand event at a unique venue in the city (the Teatre Nacional de Catalunya in the 2022 edition and the Palau de la Música Catalana in the 2023 edition) and is followed by a range of daily activities. These include sessions with alumni who share their experiences at EAE, cultural and sports events (including our much-anticipated Sports Day) and opportunities to connect with Barcelona and discover its essence during the initial days of the academic year.
Undergraduate students also enjoy a special Welcome experience that features team-building activities, networking opportunities and the chance to learn from alumni experiences.