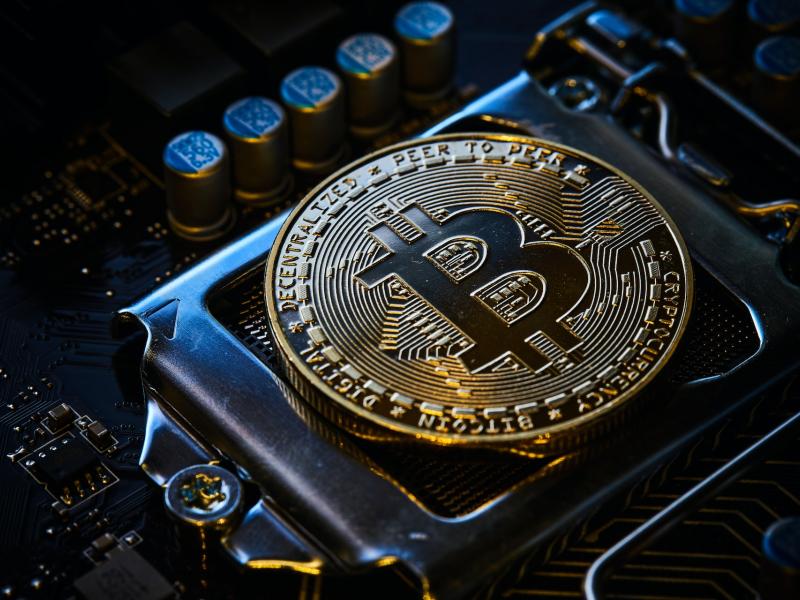 Master in Finance
Open Call 2024 | Early Bird Discount
EAE Business School Barcelona enables you to specialize in finance and applied technology so that you can rise to the biggest challenge in the sector: the effective and innovative financial management of global digital companies.
Such a huge challenge involves acquiring fundamental knowledge at different levels of the business, from the most operational aspects right up to the purest management level, including a command of the essential disruptive technologies for driving forward the Fintech areas in companies.
The program focuses on financial analysis, financing decisions, financial difficulties and the restructuring process, and the Fintech ecosystem  (Wealth Tech, Insurtech, Blockchain, etc.), as well as new forms of investment and alternative financing, new payment methods and cryptocurrencies.
Moreover, the Master in Finance & Fintech is designed to develop your analytical and critical capacity to make strategic decisions, not only to survive as a company but to thrive in this changing and complex Fintech ecosystem.
Complete your EAE finance experience with a real Fintech Challenge released by ID Finance, an important fintech company collaborating with the programme.
The challenge will be exposed into the ID Finance offices in Barcelona, where students will have a guided visit in order to know the working reality of a real fintech company.
To perform the project, you will have a tutorial follow up before the final presentations.
Corporate Strategy and Sustainability - 6 ECTS             
Corporate and business strategy

International strategy

Economic and financial environment

Taxation and legal context

Sustainable investment and socially responsible investment

Traditional business models versus innovative business models
Financial engineering - 6 ECTS              
Structuring-modeling techniques for financial engineering

Quantitative financial analysis

Cost of money and interest rate (Compound and discount)

Binomial and Black-Scholes models

Mathematical and quantifying Finance
Financial planning and cash management - 6 ECTS  
Budget process

Operational, capital, and teacher budgets

Financial modelling techniques

Management of the treasury

Cash pooling and internal banking
Management control - 6 ECTS            
Cost accounting and management accounting

Activity-based cost system

Relevant and irrelevant costs for decision-making

Measurement of results

Balanced Scorecard (Financial Perspective)

Dashboard (KPIs)
Financial analysis and business valuation - 6 ECTS     
Main financial statements

Reformulation and analysis of the profit and loss account

Analysis of the balance sheet

Working capital management

Ratio Analysis and Financial Diagnosis

Cost of capital and value creation

Valuation of companies
Corporate finance - 6 ECTS
The restructuring processes

Mergers and acquisitions

Audit of purchases (Due Diligence)

Legal and fiscal aspects in the restructuring process

Internal and external financing

Venture capital and alternative financing
Markets and financial tools - 6 ECTS
Primary versus secondary market: initial public offering

Macroeconomic factors and actors in financial markets

Interbank market

Digital financial services

Fixed and variable income assets

Optimization of short-term assets

Factoring and confirming
Risk analysis and portfolio management - 6 ECTS
Investment valuation and sustainable investment criteria

Automated asset management

Operational, market, and country risk

Financial and operational risk models

Variance and covariance (Standard deviation)

Modern portfolio theory

Risk-adjusted profitability measures

Investment funds
15 ECTS
It's not just the research paper you need to do in order to get your master's degree — it's the right time and the right place for you to combine your academic experience with your professional ambition, personal vision and your creativity. It's your chance to put everything you've been learning into practice and to work in order to get to where you want to be. More info.
Official Master's Degree in Financial Management
Full Time 60 ECTS
English
You will obtain two Degrees: EAE and UdL
EAE Business School's Specific Master's Degree in Continuous Learning in Finance, which additionally adds a Certificate in Fintech (10 ECTS) and Universitat de Lleida's (UdL) Official Master's Degree in Financial Management.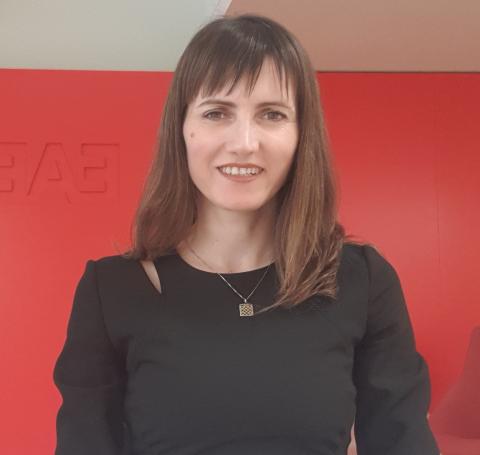 Dorina Popescu Nicoara
PhD in Economy and Business at the University of Rovira i Virgili, accredited by ANECA. More than 10 years of experience in the academic field. She has taught in bachelor and master's degrees in different universities.
1. Disruptive finance
You will discover alternative financing source that enable you to develop new projects and keep up with the latest forms of borrowing and crowdfunding. 
2. Fintech track
You will learn about digital financial tools and how new technologies create associations between traditional operators and the new fintech companies. 
3. Decision-making
You will learn to spot new opportunities within the fintech ecosystem in order to improve decision-making and optimize the performance of companies. 
Admission
We've got your back from even before you get started
Expert and personalised advice on the most highly demanded profiles in the marketplace. We guide you professionally based on your profile and goals in order to help you choose the path with the greatest professional impact.
WE'LL ATTEND TO ANY INQUIRY YOU MAY HAVE DURING THE 6 STEPS OF THE ADMISSION AND ADVICE PROCESS
What does the admission process for a Master involve?
Initial Information/Admission Request

Once completed, we'll assign you one of our expert advisors that will get in touch with you.

Interview with the Admissions Department

We'll evaluate your professional and academic profile and, together, we'll assess your eligibility for advancing towards a Master's level based on your professional goals.

Formal Presentation of the Admission Form:

What documents do I need in order to apply for admission to a Master? You will have to send us the following documentation, which we'll analyse and verify in order to compose your admissions report:
Updated CV
Motivation Letter
Academic and/or Professional Letter of Recommendation
Last/Ongoing Degree Certificate
Admission Test (if required)
Language Certificate (if required)

Admissions Committee

Your advisor will be in charge of defending your application in front of the Committee.

Process Resolution

We'll inform you on the result of the process.

Booking and Assign You a Spot

You will have 3 to 5 days to make the payment for the inscription.

 
Request information and consult our grants and discounts with the admissions team
Full Time 

17.400€ - October 2024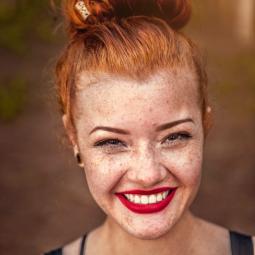 2 years average experience
70% International participants 
12 nationalities
Employment
There are many professional paths you can choose and we'll be there, right next to you, no matter which one you choose
You will get a tailor-made career plan from our Careers department and our Entrepreneur department, with personalised services for academic training and guidance that will multiply your professional opportunities and extend them to any country in the world
55% OF OUR STUDENTS FIND OPPORTUNITIES BEFORE GRADUATION AND 45% AFTER
Financial Manager

Corporate Financial Consultant

M&A Analyst

Financial Risks Manager

Financial advisor

Financial institution employee

Fintech employee

Entrepreneurs interested in investing in the Fintech and Blockchain sector

Manager of Bank Accounts

Chief Financial Officer (CFO)
Where do EAE Students Work?