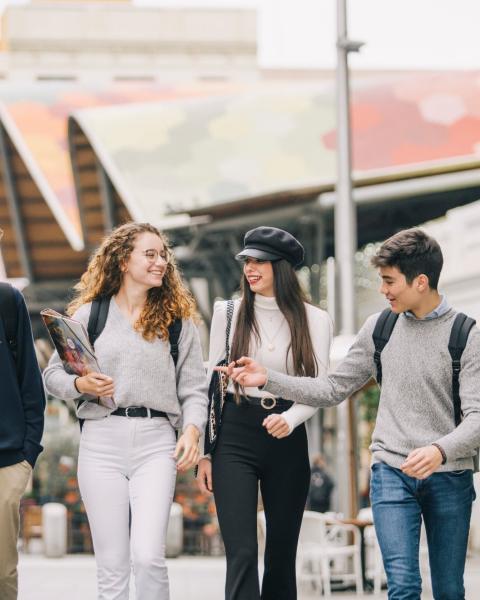 Bachelor's Degree
Choose a Path And We'll Take It Together
A Bachelor's Degree opens up a whole new world of possibilities. To choose, to learn and to enjoy; to enjoy while you learn; to be what you want to be and to decide how you want to get there.
A Bachelor's is a path among many paths with a shared guide: the university and everyone that's a part of it; people who will accompany you from the moment you step into the school and who will go as far as you want to get. Because you choose the path, but we take it together.
Our Bachelor Programmes
In such a vital transitional moment like this, taking a bachelor's degree at EAE Business School is always the right choice. Getting it right is not just about choosing where to study, but also what. We offer you advice so that you can make the best decision and turn your dream into a professional path. We present you with three ways of achieving just that: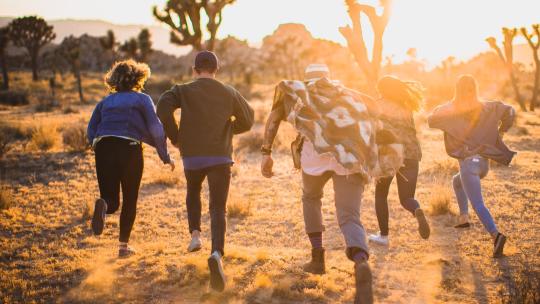 In English
Bachelor Degree in Business Administration & Management (BBA)
Business Management
Your future, for the first time, is in your hands. And you have the chance to choose the academic education that will help you become who you want to be. For that reason, when you decide to do EAE Barcelona's Bachelor's in Business Administration & Management (BBA), you know that you have made the right choice.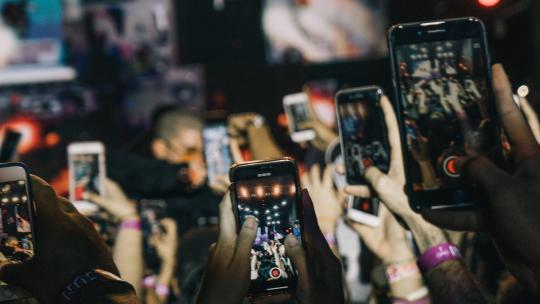 In Spanish
Degree in Marketing, Communication and Digital Business
Marketing, Communication & Sales
We live in a branded world, a world full of brands fighting for a place in your heart. Either you love them or you hate them. And if you are one of the first, the University Degree in Marketing and Digital Communication at EAE Barcelona is for you.
More than a Bachelor's Degree
The labour market is calling for more specialised professionals, that's why EAE offers specialisations for the Bachelor's Degrees as an opportunity for you to find your place in the company you want to work in the future. You can specialise in:
Data Visualization Management

Innovation Management

Sustainability And Corporate Responsibility

Digital Business Management

Digital Marketing
A Bachelor's degree means opportunities before you start but, mostly, it means possibilities after you finish. Because finishing doesn't mean you close a door; it means you open many others. It's opening up to the opportunities and challenges of the labour market knowing you're prepared to face them.

From the moment you take your first steps at EAE, you will have access to services, activities and initiatives that will help you develop and consolidate your professional career. You will not only be prepared to work at the best companies in the world, but you will also receive the support you need for your ideas or projects to become a reality.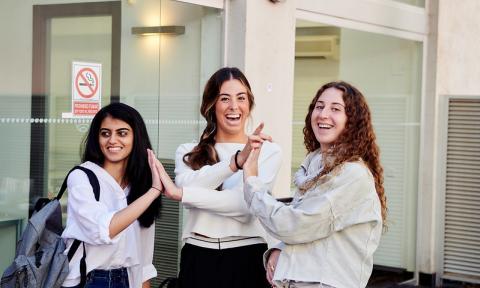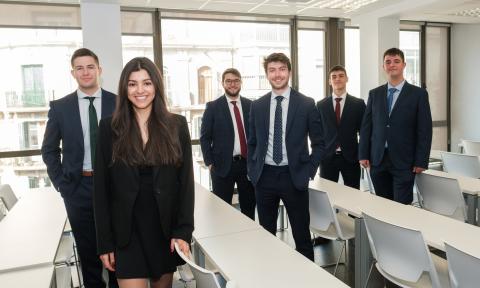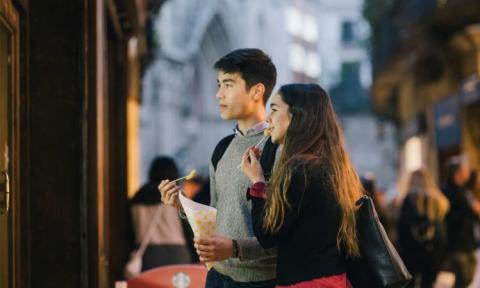 1. Business in a Business School
Because of the nature of EAE Business School. Because we're a business school and we teach what we know about what we know. With highly experienced professionals in each field, you will learn how to reach your goals just like they have.
2. EAE + UPC = Double Impact
EAE Business School is affiliated with UPC, one of the most prestigious and highly valued universities in Spain.



3. Study in the same way you will work
The learning methodology, at EAE, is work methodology. You will learn how to apply solutions to real problems that come up in the daily life of a professional and you will be ready to face the challenges and needs of the labour market.
4. Practice while working
EAE Business School's internship programme is not only an opportunity for students to learn at the best companies, but it also encourages them to do it while they are studying.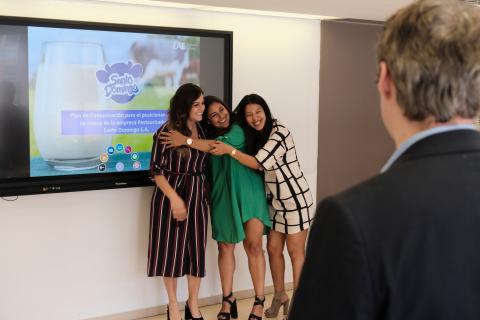 5. Your project, our project
EAE advises you and guides you in your business project venture, offering you all the tools from our entrepreneurial ecosystem, like our investors and professionals network.
6. Barcelona
What can we say about Ciudad Condal that hasn't already been said? The experience of doing a bachelor's degree in the centre of a city like Barcelona is something that you will never forget. Equal parts of living and learning.
7. Or Here and There
Only EAE offers its students the chance to keep on studying at any of the universities that take part in its mobility programme of up to two weeks of international residential periods.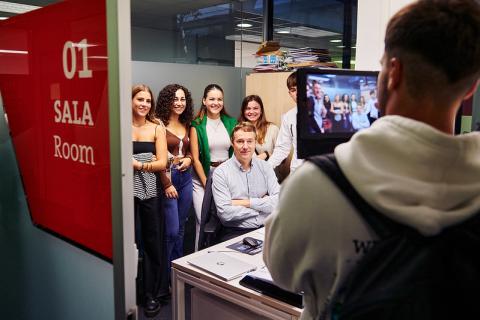 8. Spanglish OK
EAE Bachelor's degrees can be done in Spanish or English. There's also the possibility to combine studies in both languages and progressively learn a subject in a foreign language.
9. They Are Waiting for You
For you and also for 95% of our students, who have completed their studies at EAE with an acquired job position. Because, if you know you're prepared, companies know it too.
10. From Now Onwards
EAE will teach you, guide you, listen to you and accompany you throughout this journey. We're proud and happy to provide personalised service to our students and we've been told they are too.
Join the EAE & Mattel Challenge
WORK TO PLAY | We also build the future by playing
EAE Business School Barcelona & Mattel set you a professional challenge that could enable you to get a full grant for your first year at university.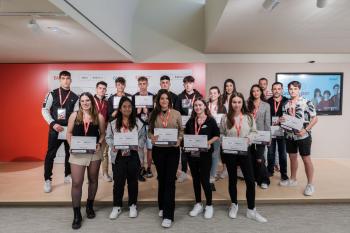 Planeta Formación y Universidades
The best part of an experience is the company we keep, right? Well, if the one accompanying you in this adventure is a renowned business school, affiliated with UPC and connected to Grupo Planeta, to bring the necessary business expertise to take on the challenges of the future… Then there's not much left to say!
Quality and Guarantee
EAE is a guarantee of professional excellence and humanity. Because teaching is not only about transmitting knowledge — it's also about instilling values. We support our students from our position, transmitting conviction and confidence for them to face challenges and make decisions that impact their personal and professional development.