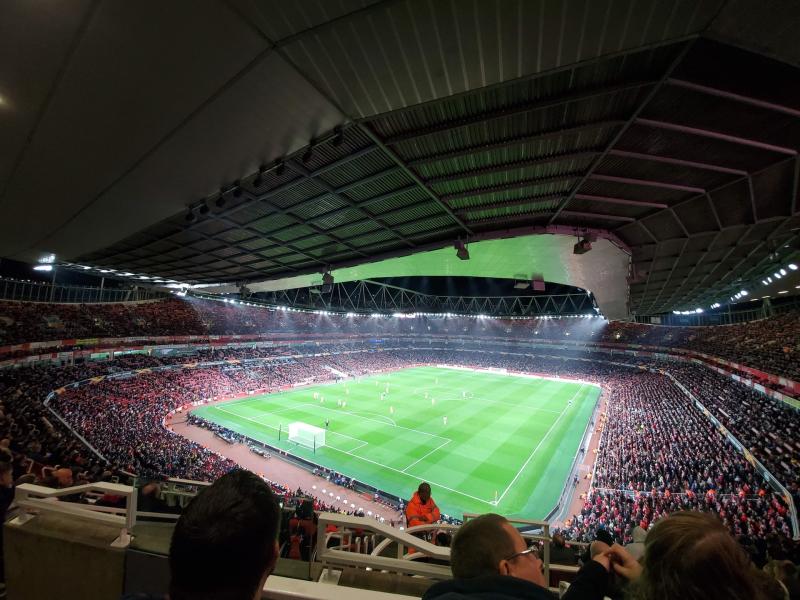 Master in Sports Management
Master in Sports Management
EAE's Master in Sport Management is the sports management programme that accelerates your transformation, learning and professional development during 10 months at the heart of Barcelona.
Sports business revenue is derived from several sources that are experiencing fundamental transformations.
This programme is made up of four areas: exploitation of the sports facilities, events organisation, audiovisual rights and brand management.
It's designed in the style of an MBA for the sports industry and it works as a hotbed, generating the necessary conditions for you to be able to lead teams and projects in a complex industry, in complex business environments and with an innovative vision.
3 years Average Experience
78% International Participants
11 Nationalities

3 yeras average experience
78% international participant
11 nationalities

5 years Average Experience
61% International Participants
11 Nationalities
The EAE Barcelona experience leaves its mark on you. Become a part of a diverse, innovative and creative community and ecosystem and kickstart a personal and professional transformation.
Discover Barcelona, one of the most important cities in the world when it comes to the sporting industry. Home of FC Barcelona and stage for numerous events such as the Basketball Euroleague, F1, MotoGP and many more.
Our learning methodology and our close relation with the business world will provide you with practical experience in the resolution of real industry cases in collaboration with companies from the sector.
Develop the competence and skills required to successfully manage projects in different areas of the sporting industry, facing challenges in a variety of scenarios.
You will learn all you need to know about business management with a vision that's completely focused on sporting industry companies.
Strategic Vision in the Sports Industry - 5 ECTS
• Scope of sports: Activity and business
• International Sports Governance
• Sports industry ecosystem
• Description of a model for sports management
Finance and Sports Law - 5 ECTS
• Introduction to the economic-financial framework of sports and its main source of revenue
• Introduction to sports law: Judicial resolutions
• Spanish sports model and doping and violence regulations
• Contracts & PI and technology law in sports
Sports Brand - 5 ECTS
• Introduction to branding and brand creation
• Brand transformation and globalisation
• Brand strategy
• Brand experience
Sports Sponsorship - 5 ECTS
•Introduction to Sports Sponsorship
• Sponsorship assets and contracts. Measurement
• Sponsorship activation
• Digital sponsorship
Sports Events Organisation and Management - 5 ECTS
• Reference framework and goals of events
• Types of events related to sports
• Players involved in the organisation of an event
• Factors in the key to success
Management of Facilities and Business in the Sports Facilities - 5 ECTS
• Introduction to business in the sports facilities and strategic planning
• Consumption models in attendance sports
• Ticket sales
• Managing a stadium
• New technologies that will impact the business
Innovation and transformation in the sports industry - 5 ECTS
• The concept of innovation: Challenges and goals
• Innovative methodologies
• Technology
• The entrepreneurial ecosystem
Digital Strategy and CRM - 5 ECTS
• Digital marketing techniques
• Online advertising
• Digital analytics
• Monetisation of digital content
Sports Tourism - 5 ECTS
• Supply, demand, commercialisation and issue markets.
• Adaptation and structuring of sports tourism products
• Promotion of sports tourism destinations
• Tourist exploitation of sports events
15 ECTS
It's not just the research paper you need to do in order to get your master's degree — it's the right time and the right place for you to combine your academic experience with your professional ambition, personal vision and your creativity. It's your chance to put everything you've been learning into practice and to work in order to get to where you want to be.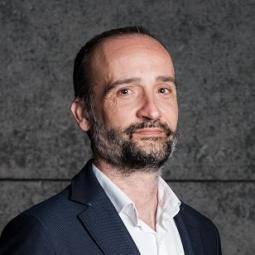 Francesc Cruces
Marketing vice president for the Spanish market at Octagon, sports marketing and entertainment agency. He worked for FC Barcelona in business development. More than 25 years of experience in the sports industry. He has worked for great brands and franchises. He has acted as advisor for sports related start-ups.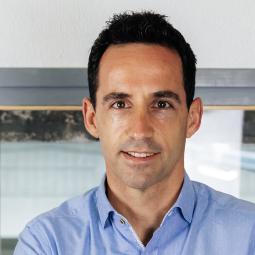 Pablo García Manitz
CEO at Bewolfish, a company that specialises in elite athletes, and a professor specialised in sports marketing and management. Sports management graduate (ESERP) and Physical Activities and Sports Sciences graduate (EUSES). Business administration graduate (Staffordshire University) and Master in Sports Marketing (Real Madrid's University - European University).
Double Degree: EAE and SMS
FULL TIME
EAE Business School's own Continuing Education Master's Degree in Sports Management and Paris Sports Management School's (SMS) own Master's Degree in Sports Management.
HYBRID LEARNING
EAE Business School's own Global Continuing Education Master's Degree in Sports Management and Paris Sports Management School's (SMS) own Master's Degree in Sports Management..
Expert and personalised advice on the most highly demanded profiles in the marketplace. We guide you professionally based on your profile and goals in order to help you choose the path with the greatest professional impact.
WE'VE GOT YOUR BACK FROM EVEN BEFORE YOU GET STARTED
1. Initial Information/Admission Request
Once completed, we'll assign you one of our expert advisors that will get in touch with you.
2. Interview with the Admissions Department
We'll evaluate your professional and academic profile and, together, we'll assess your eligibility for advancing towards a Master's level based on your professional goals.
3. Formal Presentation of the Admission Form:
You will have to send us the following documentation, which we'll analyse and verify in order to compose your admissions report:
-Updated CV
-Motivation Letter
-Academic and/or Professional Letter of Recommendation
-Last/Ongoing Degree Certificate
-Admission Test (if required)
-Language Certificate (if required)
4. Admissions Committee
Your advisor will be in charge of defending your application in front of the Committee.
5. Process Resolution
We'll inform you on the result of the process.
6. Booking and Assign You a Spot
You will have 3 to 5 days to make the payment for the inscription.
Employment
There are many professional paths you can choose and we'll be there, right next to you, no matter which one you choose
As a student of the Master in International Business, you will get a tailor-made career plan from our Careers department and our Entrepreneur department, with personalised services for academic training and guidance that will multiply your professional opportunities and extend them to any country in the world.
55% OF OUR STUDENTS FIND JOB OPPORTUNITIES BEFORE GRADUATING AND 45% FIND IT AFTER HAVING FINISHED
· Professional football clubs
· Other sports clubs
· National and international sporting organisations
· Companies linked to the sporting industry
· Sports marketing agencies
· Sponsoring brands
· Events promoters
· Sports facilities managers
· Sports tourism managers
· Entrepreneurship in the sports industry
Where do EAE students work?
Global Máster en Sostenibilidad y RSC

Business Management

Our Global Master's in Corporate Social Responsibility is focused on management and the administration of sustainable companies. You will gain knowledge on CSR and sustainability and an executive culture that you will be able to apply across all areas.