There are many ways to achieve knowledge, but none makes you greater than sharing it.
At EAE Business School, we firmly believe that, through a strong, comprehensive unit focused on customized training that resonates through all the key areas of activity, it is crucial to continue with the progress and growth of the education sector.
Learning Hub by EAE   
The value of experience
A space where employees and future talent of each company can improve their skills and enrich their knowledge through the customized training programs offered by EAE, led by an excellent faculty accredited with the qualification of the institution.
An environment in which education and business come together to work together to train, generate and retain talent, enabling both employees and the company to adapt to the needs of the current context, as well as reducing costs and increasing productivity

Focused
Business objective

Business culture

Results
Pragmatic
Experts working in the field
Current and practical cases
Cutting edge
Up-to-date methodologies
Lifelong Learning
Current topics
Training Programs
In view of the accelerated changes in all areas, it is necessary to provide a response in line with the needs of a constantly changing society.
Increasing competition and the changes brought about by new technologies in the business world are forcing companies to pay greater attention to training their employees.
With this in mind, our range of training programs is custom-designed, in collaboration with the management teams of companies, enabling organizations to enhance and gain a greater return on their investments through training adapted to the needs and objectives of their professionals.
Moreover, we integrate the competencies, skills and methodology in line with the participants' profile, position and level of experience. We run training programs focused on senior management, as high-impact programs for professionals.
On-the-Job Training

Through our range of customized training programs, On-the-Job Training, we align the content with the needs of both the organization and each of the participants.

We understand that any development process must be comprehensive and take a systemic approach. With this in mind, at EAE Business School, our methodology focuses on results and the immediate transfer of the knowledge acquired.

Advanced Management Programs

Advanced Management Programs equip professionals with the knowledge and competencies needed to implement new technologies, methodologies or other major changes in business processes and structure.

They cover the implementation and management of change at both a strategic and operational level in all areas of the company.

The School generates a strong, integrated synergy between its different lines of training, enabling participants to develop the skills and competencies required to lead projects in various sectors.

Focused Programs

EAE's Focused Programs are designed to develop specific, specialized and complementary topics to reinforce the professionals' capabilities.

Focusing on different areas of knowledge, the programs cover issues ranging from business management, corporate finance and strategic management, right through to positive leadership and creative problem-solving.

Executive Education

The wide range of Master and Postgraduate courses offered by EAE Business School allows participants to choose from the most comprehensive selection of executive education programs.

EAE's main objective is to accompany professionals throughout their career by providing effective training to enhance their skills their access to the labour market or to boost their professional career.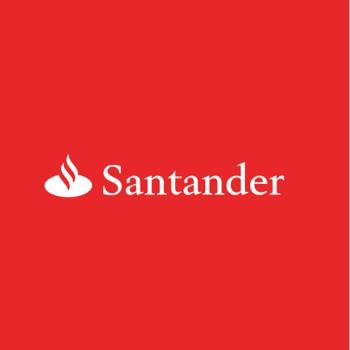 Santander Bank
An outstanding success story where EAE Business School and Banco Santander joined forces to develop the talent of their new recruits by designing an ad hoc program in Finance and Data Science, with more than 200 new recruits, combining technical and financial knowledge with the fundamentals of the banking business to train the professionals of the future.
The program focused on financial innovation, addressing the challenges and anticipating the challenges that the industry will face in the coming years.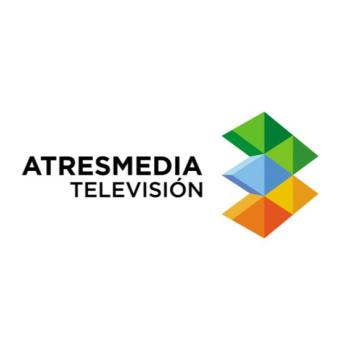 Atresmedia Group
EAE Business School develops the Master's Degree in Journalism and Digital Communication, with professional certification from Grupo Atresmedia. A master's degree designed to train journalists capable of practicing digital journalism professionally, who know how to develop their skills in a digital media.
The master's degree is offered in collaboration with Grupo Atresmedia, a leading communications group in Spain that is present in the most relevant television, radio, film, Internet and advertising media.
The curriculum is developed in conjunction with the Communication Advisory Board, made up of professionals from companies such as Unilever, Sony, Mango, Nielsen, Nissan, Heineken and BP, among others.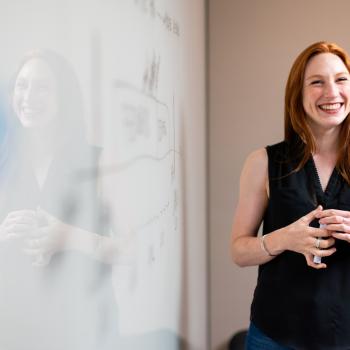 Women STEM
One of the most important challenges for our society is the crucial role of STEM careers in the future of employability. This premise is more than demonstrated by countless studies.
In 2030, more than 80% of jobs will require knowledge linked to STEM careers (Science, Technology, Engineering and Mathematics), and in the next five years alone, one million jobs related to these subjects will be generated.
Therefore, increasing the participation of women in these areas is one of the most important challenges facing our society today.
At EAE Business School, through our new Woman Initiative project, we promote the role of women through our masters.
That is why EAE's Master in Management STEM is a unique program in the market. It combines the core knowledge of an MBA with the know-how of a recognized business school, the development of leadership competencies and skills and a STEM specialization module, making the MIM an incubator for the leaders of the future.