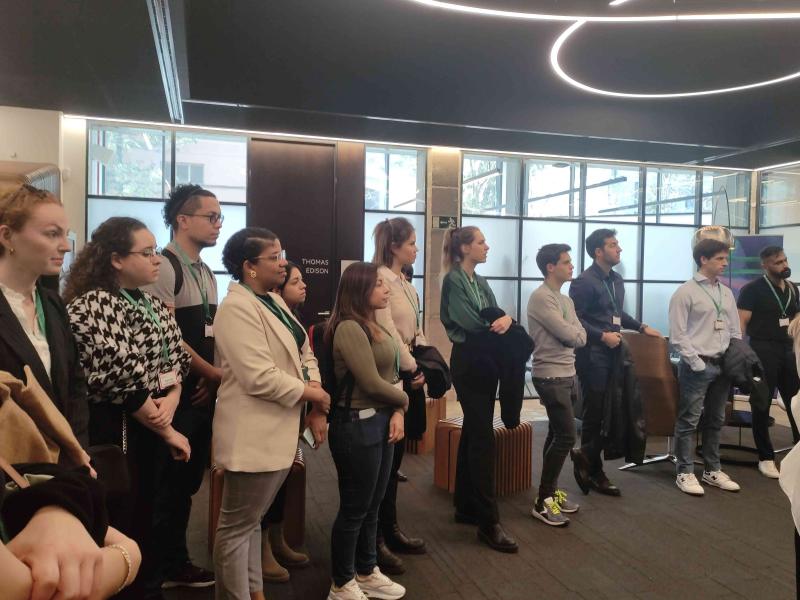 Students of the Master in STEM Management visit HP Enterprise
The company Hewlett Packard Enterprise Barcelona organized a networking session aimed at 60 students from business schools and universities, including 22 students from the Master in STEM Management at EAE Barcelona. Dorina Popescu, the Director of the Master explained that "on the visit, the students had the chance to find out about the company's history, its divisions and the operating process, as well as having the opportunity to submit their applications for any possible vacant positions. This is a really important event for students who want to gain insight into the reality of the professional world and improve their future employability".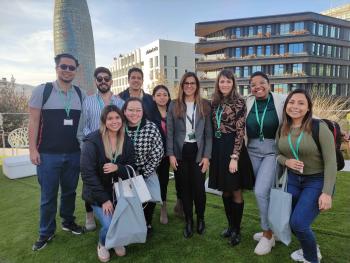 During the event, the students had the chance to look around HPE's technological hub on a guided tour led by directors of the different areas, as well as finding out about the different vacant positions currently available at the company.
In the words of Marta Torrens, the Barcelona Sales Center Lead at Hewlett Packard Enterprise, "we look for candidates who have a positive attitude and are keen to learn. They may have a business or a technical profile, but they must be customer-focused".
HPE is a company that provides hybrid cloud services that enables users to connect securely to data and convert it into information for make smart decision-making.