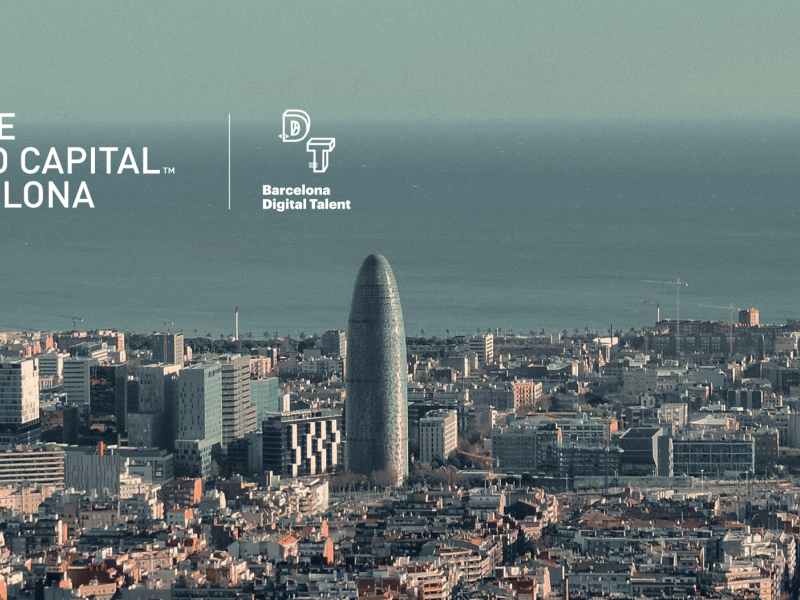 EAE Business School Barcelona and Mobile World Capital Barcelona launch the Accelerator Digital Program
EAE Business School Barcelona, part of Planeta Formación y Universidades, and Mobile World Capital Barcelona, through its Barcelona Digital Talent initiative, are launching Accelerator Digital Program, a three-week bootcamp program in which participants gain digital competencies based on a learning-by-doing philosophy. The program is run exclusively for students starting their Master in May 2023 with the aim of covering positions in January 2024.
"As a business school, we have detected a digital skills gap and, to cater for this demand, we have joined forces with the global leaders, Mobile World Capital Barcelona and Barcelona Digital Talent, to reduce the digital talent gap and offer talent aligned with the real needs of companies", explained the Director of the Talent for Impact Centre, Anna Boixader.
"Combating the digital talent gap is an essential factor in ensuring Barcelona's competitiveness as a technological hub. A challenge of this size can only be tackled by working and collaborating with partners who form part of the solution" emphasized Jordi Arrufí, the Director of Digital Talent at Mobile World Capital Barcelona.
The Accelerator Digital Program promotes and advocates training in digital competencies such as digital marketing, big data, web development, UX/UI, blockchain, and attracting and recruiting new digital talent through a range of different initiatives, with the aim of developing each student's capacity to the maximum and equipping them to join the current professional market tapping into all their potential.
The program gives participants access to individual mentoring by a professional with expertise in innovation, tech and digital environments to address any concerns they may have and provide the resources and tools required to take the leap into the market. A tutor/coach will give the students individual guidance on their personal branding and professional profile. In the case of participants with entrepreneurial ambitions, they will receive help with their presentation skills and the development of their entrepreneurial venture.
At the end of the program, the students will join the Boost the Talent program on which, through an exclusive selection process, they will have the opportunity to be picked to form part of one of the leading companies on the market. Moreover, they will receive an official certificate from EAE Business School Barcelona and Mobile World Capital Barcelona.