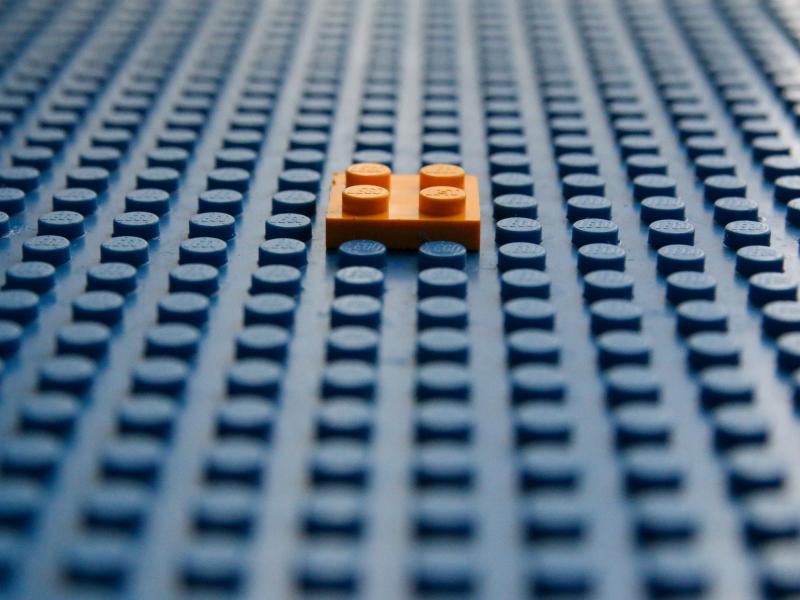 MBA in Innovation & Change Management
MBA in Innovation & Change Management
The MBA in Innovation & Change Management in Barcelona shows us a global overview of business, its multidisciplinary nature, the dedication required and the personal growth it stimulates, our will change your life.
It is our flagship program, designed with practical and interactive methodologies to accelerate the transformation of professionals or entrepreneurs with an intellectual drive, global ambition and desire to generate an impact in the world.
It combines an international, multidisciplinary approach, the development of essential skills to succeed and self-assessment and planning tools for your personal and professional projects and goals.
Designed to develop critical thinking and collaboration, as well as strengthening your leadership and innovation skills. Step outside your comfort zone, equipping you with the agility, flexibility and creativity required in a dynamic and changeable world.
UNIQUE CHANCE - Live the USA experience in the heart of New York
FACE THE SUSTAINABILITY & ESG CHALLENGE IN THE PACE UNIVERSITY - NYC
The Pace University - NYC experience is included in the tuition fees at no additional cost
This opportunity is only available for the May 2023 intake MBA in Innovation & Change Management enrolments

Complete your professional profile with the most in-demand trends, hand in hand with a leader in this field

The most impactful international networking

You will receive a Pace University - NYC Certification in Sustainability &

ESG
A 14-week workshop where you will work intensively to compete solving the challenges proposed. 
Develop profound leadership capabilities for digital transformation and innovation through the programme's business transformation focus.
The program aims to develop your entrepreneurial muscle, a super valuable skillset for innovation and problem solving. Entrepreneurs have access to EAE Lab, a business incubator that offers the training resources, financing and guidance required to transform a good idea into a real business venture.
Our practical methodology places you at the centre of academic experience. Our classes are participative, interactive and challenge you to think critically, solve problems, work in teams and ultimately be in the driver's seat of your learning experience. You will take part in innovative activities like our Business Game, a simulator that recreates real business situations and challenges to put your skills to the test.
We keep our corporate partners close at hand, as well as in the classroom. Through their insights, we update the program curriculum yearly. Get ready to build professional relationships with your classmates and meet executives from leading companies such as Google, Vodafone, Accenture, Intel and Cepsa, to name just a few.
Current socioeconomic context - 5 ECTS
• Economic environment
• Financial system and markets
• Fiscal and legal
• Sustainability and environment
• Legal trends
Marketing and commercialization in international environments - 5 ECTS
• Marketing strategies
• Communication
• Digital Marketing E-Commerce
• Sales management
Intellectual capital and talent management - 5 ECTS 
• Human Capital Management
• Cross cultural management
• Diversity and inclusion
• Change management
Management Skills - 5 ECTS 
• Emotional intelligence
• Negotiation skills
• Disruptive Leadership
• Soft-skills
Finance for decision making & Management Control - 5 ECTS 
• Investment and financing decisions
• Financial markets & start up ecosystem
• Financial Risk Management
• Company appraisals and M&A
• Accounting
• Financial planning and control
• Budget management
• Business Intelligence
Strategic Management & Digital Transformation - 5 ECTS 
• Competitive advantage
• Strategy Management
• International Strategy
• Business Game
• VUCA environment a digital ecosystem
• Leadership for sustainability
• Disruptive technologies for digital business
• Business Performance Analysis & Emerging Techs
Analytics from Business and Industry Perspactive & Customer Analytics - 5 ECTS 
• Social and economical context for Big Data
• Business strategy and Big Data
• Big Data infraestructures and componentes in business context
• From Big Data to Business Analytics
• Technology map and systems
• Data Strategy & Data Análisis
• Reporting & Dashboards
• Google Analytics
Transforming and competing from operations - 5 ECTS 
• Descriptive, predictive and prescriptive analytics
• Transforming supply chain
• Robotics & process automation
• Artificial Intelligence for operations
• Demand forecasting
Project Management in the digital world: landing strategies - 5 ECTS 
• Digital Business & Innovation
• Agile Project Management - PRINCE2 and SCRUM
• Growth Hacking
• Design Thinking
15 ECTS
It's not just the research paper you need to do in order to get your master's degree — it's the right time and the right place for you to combine your academic experience with your professional ambition, personal vision and your creativity. It's your chance to put everything you've been learning into practice and to work in order to get to where you want to be.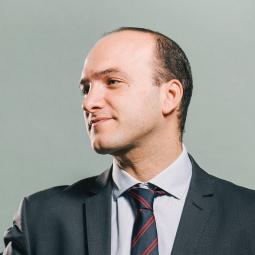 Aras Keropyan
PhD in Business Administration & Management at Universidad de Barcelona, accredited by the National Agency for Quality Assessment and Accreditation of Spain (2012). Master in Business, Finance and Insurance at Universidad de Barcelona (2009). Industrial Engineer and Mathematician.
Double Degree: EAE and UPC
EAE Business School's own MBA in Innovation & Change Management and Universitat Politècnica de Catalunya's (UPC) official Master's degree in Business Administration and Management, specializing in Strategic Management.
Expert and personalised advice on the most highly demanded profiles in the marketplace. We guide you professionally based on your profile and goals in order to help you choose the path with the greatest professional impact.
WE'VE GOT YOUR BACK FROM EVEN BEFORE YOU GET STARTED
1. Initial Information/Admission Request
Once completed, we'll assign you one of our expert advisors that will get in touch with you.
2. Interview with the Admissions Department
We'll evaluate your professional and academic profile and, together, we'll assess your eligibility for advancing towards a Master's level based on your professional goals.
3. Formal Presentation of the Admission Form:
You will have to send us the following documentation, which we'll analyse and verify in order to compose your admissions report:
-Updated CV
-Motivation Letter
-Academic and/or Professional Letter of Recommendation
-Last/Ongoing Degree Certificate
-Admission Test (if required)
-Language Certificate
4. Admissions Committee
Your advisor will be in charge of defending your application in front of the Committee.
5. Process Resolution
We'll inform you on the result of the process.
6. Booking and Assigning You a Spot
You will have 3 to 5 days to make the payment for the inscription.
Employment
There are many professional paths you can choose and we'll be there, right next to you, no matter which one you choose.
As a student of our MBA, you'll enjoy a career plan made to suit you. Thanks to our Careers Department and EAE Entrepreneur, you will gain access to personalised support and academic training services that will multiply your professional opportunities, extending them to any country in the world.
MBA PATH: NETWORKING AND SESSIONS WITH THE HEADHUNTERS
· CEO Chief Executive Officer
· CMO Chief Marketing Officer
· CFO Chief Financial Officer
· COO Chief Operating Officer
. Business Manager
. Strategic Manager
. General Manager
Where do EAE students work?