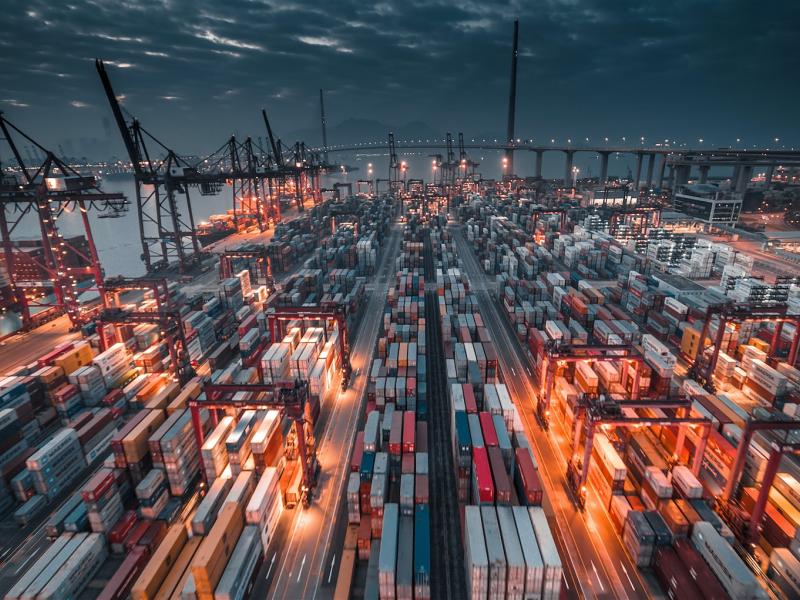 Master Program in Supply Chain Management & Logistics
Descuentos especiales
¡Sólo hasta el 30 de junio!
Lifelong Learning Master's Degree in
Supply Chain Management & Logistics
Intake October 2023
Full Time 60 ECTS
English
Master Program in Supply Chain Management & Logistics
EAE Barcelona's Master's in Supply Chain Management & Logistics will enable you to manage the whole supply chain, end-to-end, from suppliers to clients, including all the design, planning, execution and management processes involved. 
Successfully take on responsibility roles in any company in areas like purchasing, planning, production, logistics and distribution. 
Thanks to our theoretical-practical approach, you will develop a strategic vision of the supply chain that's applicable to multinational companies of different sectors, as well as to your own business initiatives. Make the most of your innovative vision, critical thinking and leadership skills!
2 years Average Experience
90% International Participants
18 Nationalities
This programme covers the whole supply chain, end-to-end: from suppliers to clients, including design, planning and management processes. All of it, with a strategic approach. It includes visits to companies, production plants and FMCG logistic operators in order to get in touch with the daily routine and the reality of the logistics environment and its operations
We're validated by the Council of Supply Chain Management Professionals (CSCMP) and we prepare you to get the SCPro™ Level One and SCPro™ Bridge certificates after finishing your master's degree.
This programme has been designed with a triple corporate focus on Supply Chain Management that includes Organisation, Processes and Tools.
You will get access to a one-year membership at the Council of Supply Chain Management Professionals (CSCMP). This will allow you to keep your knowledge up to date and to broaden your network of connections with professionals.
The Hybrid Learning modality will allow you to experience the MOST (Motorways of the Sea Training) Programme, a real maritime transportation experience in which you will sail on a cargo ship from Barcelona to Rome, thanks to the Intermodal Transport European School. You will also be able to take on other modalities in an intensive two-weeks course on Supply Chain in the Netherlands, at Amsterdam University of Applied Sciences.
Strategic Leadership, Transformation & Change - 5 ECTS
· Liquid organizations and change management
· Balanced Scorecard
· Agile Manifesto and principles
· UX and Customer Experience in the digital age
Global Supply Chain Strategy & Design Key Drivers - 5 ECTS
· Key factors in efficient Supply Chain design
· End-to-end interconnection and interdependence throughout the Supply Chain
· Global flow design optimization: Nearshoring and Offshoring
· Customization of the Supply Chain depending on the sector of activity
· Key processes and support processes included in the Supply Chain
Forecasting, Planning & Manufacturing in Global Supply Chain - 5 ECTS
· Demand planning, information sources, techniques and optimal results
· Planning: procurement, production and inventories
· Structured processes for agreeing a single strategic and tactical business plan: Sales & Operations Planning and Integrated Business Planning
· Processes related to material management: Material Requirement Planning and Just-in-Time/Just-in-Case
· Manufacturing approaches with an impact on the available capacity and customer service: Make-to-Stock and Make-to-Order (MTS-MTO)
Warehousing, Transportation & Distribution in turbulent times - 5 ECTS
· Distribution centre design: Quality, service and efficiency
· Procurement management in distribution centres and monitoring warehouse operations
· Design and operational management of transport networks
· Relations and management of operations with external companies: 3PL and 4PL logistics operators
· International, shipping, customs and Incoterms
Suppliers & Customers Relationship Management (SRM/CRM) - 5 ECTS
· Purchasing and Suppliers: Tactical and strategic management
· New technologies applied to purchasing
· Efficient negotiation techniques for purchasing
· Procurement and order management cycle
· Operational and strategic management of customer relations
Lean, Quality & Project Management with Finance Fundamentals - 5 ECTS
· Financial management of the company and the Supply Chain
· Efficient project management
· Application of the Agile methodology in the implementation of processes and projects
· Lean Supply Chain: Operations, execution and administration
· Quality management and traceability applied to the Supply Chain
Environment, Social & Governance (ESG) Mindset: Talent & Team Management - 5 ECTS
· Efficient management of active listening and communication
· Professional networking for improving Supply Chain dynamics
· Efficient Team Management
· ESG: Environmental, social and governance related to the Supply Chain
· Talent management and professionals: Attracting and retaining talent
Efficient Decision Making with Simulation and Analytics - 5 ECTS
· Business decision simulation using the Fresh Connection platform
· Descriptive Analytics: Indicators that show the status and evolution of the Supply Chain
· Predictive models and their application within the context of the Supply Chain
· Mathematical optimizers: Concepts, techniques and practical applications
· Dynamic simulation models for discrete events: Digital twin creation
Digital Transformation & Innovation in Supply Chains - 5 ECTS
· Digital Transformation: Impact of new technologies on Supply Chain activities
· How robotics is modifying the way we operate in the Supply Chain: Robotics & Automation
· E-Commerce, E-Logistics and Multi-Channel: New business models based on a different Supply Chain design
· Support technologies that underpin the execution of activities throughout the Supply Chain
· Innovation management: Impact of the introduction of new products and processes on the Supply Chain
15 ECTS
This is far more than just a research project required to gain a Master qualification. It is the optimal time and place to combine all your academic experience, professional ambition, personal vision and creativity. It is your opportunity to put all the knowledge and skills you have acquired into practice and work towards the goals you set yourself. More info.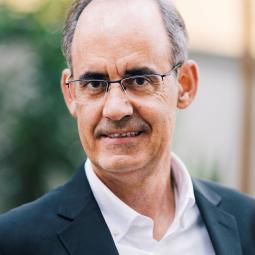 Miquel Serracanta
Director of the Operations and Supply Chain Department of EAE Business School in Barcelona. Founder of Solutions & Decisions. Board of Directors Member (International Chair) en CSCMP (Council of Supply Chain Management Professionals). achelor Degree in Business Administration and Management from the Universitat Ramón Llull and MBA from ESADE.
You will obtain two Degrees: EAE and UPC
EAE Business School's Specific Master's Degree in Supply Chain Management & Logistics and Universitat Politècnica de Catalunya's (UPC) Lifelong Learning Master's Degree in Supply Chain Management & Logistics.
Admission
We've got your back from even before you get started
Expert and personalised advice on the most highly demanded profiles in the marketplace. We guide you professionally based on your profile and goals in order to help you choose the path with the greatest professional impact.
We'll attend to any inquiry you may have during the 6 steps of the admission and advice process
1. Initial Information/Admission Request
Once completed, we'll assign you one of our expert advisors that will get in touch with you.
2. Interview with the Admissions Department
We'll evaluate your professional and academic profile and, together, we'll assess your eligibility for advancing towards a Master's level based on your professional goals.
3. Formal Presentation of the Admission Form:
What documents do I need in order to apply for admission to a Master? You will have to send us the following documentation, which we'll analyse and verify in order to compose your admissions report:
- Updated CV
- Motivation Letter
- Academic and/or Professional Letter of Recommendation
- Last/Ongoing Degree Certificate
- Admission Test (if required)
- Language Certificate (if required)
4. Admissions Committee
Your advisor will be in charge of defending your application in front of the Committee.
5. Process Resolution
We'll inform you on the result of the process.
6. Booking and Assign You a Spot
You will have 3 to 5 days to make the payment for the inscription.
Employment
There are many professional paths you can choose and we'll be there, right next to you, no matter which one you choose
You will get a tailor-made career plan from our Careers department and our Entrepreneur department, with personalised services for academic training and guidance that will multiply your professional opportunities and extend them to any country in the world
55% OF OUR STUDENTS FIND OPPORTUNITIES BEFORE GRADUATION AND 45% AFTER
· Import/Export Director

· Logistics and Distribution Director

· Purchasing Director

· Head of the Supply Chain

· Head of Reverse Logistics

· Production Director

· Demand Planner
Where do EAE students work?
Máster en Psicología y Comportamiento del Consumidor

Marketing, Communication & Sales

EAE Barcelona's Master in Psychology and Consumer Behaviour will teach you how to transform information into business insights, understanding how social and economic changes can turn into trends that contribute to finding new ways of growing for the company.