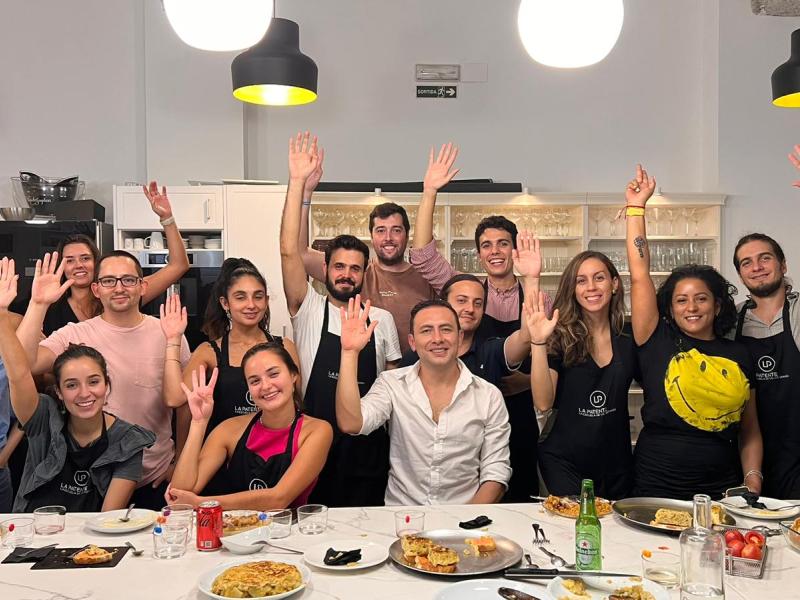 EAE Entrepreneur organizes a gastronomic networking experience
The students of EAE Business School Barcelona who have just completed the first phase of EAE Lab Pyramid, an entrepreneurial program designed to boost the students' initiatives, celebrated this great achievement at the cookery school La Patente.
In this networking event, with their hands in the dough, the participants of the workshop expanded their cookery repertoire, as well as learning a few new recipes for launching a successful entrepreneurial venture.
Henri Mennes, the EAE lecturer and Director of EAE Barcelona's business incubator, asked the young entrepreneurs who planned to set up their own business in 2023 and they all raised their hands!
For the team at EAE, our main objective is to identify and enhance the entrepreneurial talent of all the participating students. The School is committed to fostering an ecosystem in which starting and growing a business idea is a real possibility, giving our students access to all the resources they need to release their entrepreneurial spirit in a real market context.