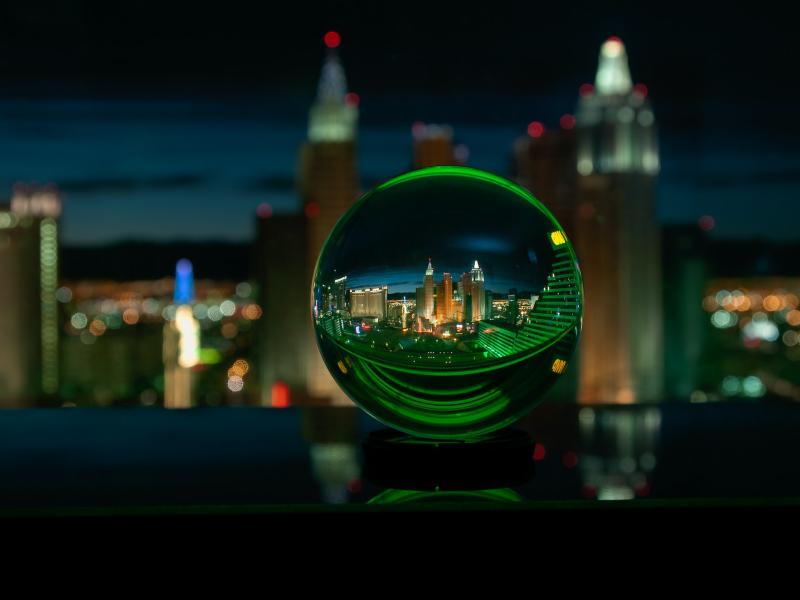 Master in International Business STEM
Master in International Business STEM
Este máster se imparte en inglés
Hemos creado un programa innovador de gestión de negocios y negocios internacionales que ofrece un enfoque 360º de las empresas, el ambiente laboral y la eficacia empresarial.
El Máster en International Business STEM de EAE Barcelona te prepara para que seas un actor fundamental dentro de empresas multinacionales y multiculturales en constante evolución dentro de un mundo empresarial globalizado.
El programa se basa en un amplio rango de campos académicos y corporativos y en cualidades fundamentales como la flexibilidad, la adaptación, la reflexión y la resolución. 
La experiencia de aprendizaje superior de nuestro Máster en International Business STEM se basa en cuatro pilares: metodologías y técnicas prácticas; desarrollo personal y profesional; toma estratégica de decisiones; creatividad e innovación.
Knowledge of internationalisation processes twice over: by delving into the business models of internationalised companies and by applying the theoretical framework to a geographic and competitive global context.
From SMBs all the way to big corporations… and even start-ups. The programme allows you to immediately make use of the knowledge you acquire in order to consolidate and improve the strategic situation of your company. 
The simulation of businesses as physical models. A practical learning experience to better understand strategic planning and execution within a context that resembles the reality of the world of business.
It's intrinsically related to the internationalisation of companies. The majority of our faculty has experience in this field, which makes the programme of this MIB a model to be emulated in this area.
To learn how to develop the most reliable policies and strategies to successfully achieve company goals in an international environment.
The Minor on Business Analytics & Big Data, combined with knowledge of Data Science, will make you competitive in the labour market, as well as giving you a more analytical perspective of the company's decisions and strategy.
Contexto Socioeconómico Actual - 5 ECTS 
• Entorno Económico
• Sistemas y Mercados Financieros
• Fiscal y Legal
• Tendencias Legales
Marketing y Comercialización en Entornos Internacionales - 5 ECTS 
• Estrategias de Marketing
• Comunicación
• Marketing Digital y e-Commerce
• Gestión de Ventas
Capital Intelectual y Gestión del Talento - 5 ECTS 
• Gestión del Capital Humano
• Gestión Intercultural
• Diversidad e Inclusión
• Gestión del Cambio
Competencias Directivas  - 5 ECTS 
• Inteligencia Emocional
• Habilidades de Negociación
• Liderazgo Disruptivo
• Soft skills
Gestión Financiera - 5 ECTS
• Introducción a las Finanzas Corporativa
• Gestión Financiera
• Estados Contables de la Empresa
Gestión de Tecnologías de la Información - 5 ECTS
• Gestión Estratégica de las Tecnologías
• Introducción a Gestión de Proyectos TIC
• Herramientas de Gestión Tecnológica
Gestión del Riesgo Financiero Internacional - 5 ECTS
• Decisiones Financieras y de Inversión
• Mercados Financieros
• Gestión del Riesgo
• Valuación de la Empresa
Gestión Estratégica Global - 5 ECTS 
• Factores de Competitividad
• Análisis Estratégico
• Implementación de la Estrategia
• Competencia en Entornos Digitales
Internacionalización Corporativa - 5 ECTS 
• Análisis de la Estrategia de Internacionalización
• Caracterización de los Mercados Internacionales
• Simulación del Crecimiento Internacional
Data Analytics and Visualization
Data Science Programing: R and Python - 2 ECTS
· Introducción a la programación en Phyton y R 
· Comparativa en el uso de Phyton y R en Big Data Analysis 
· Uso de Phyton en obtención de datos, análisis estadístico y machine learning 
· Uso de R en obtención de datos, análisis estadístico y machine learning
Data Visualization: R y Tableau - 2 ECTS
· Procesos de visualización exploratoria con R y Phyton 
· Generación de informes y cuadro de mandos con Tableau
Data Science 
Automated Data Science - 2 ECTS
· Introducción al Automated Data Science para la toma de decisiones de negocio 
· Plantillas y modelos de herramientas estratégicas (Balance Score Card, OKR) 
Machine Learning in Finance - 2 ECTS
· Aplicación de algoritmos de machine learning en los procesos de finanzas
· Análisis predictivo de comportamiento de clientes 
Machine Learning in Economics - 2 ECTS
· Aplicación de algoritmos de machine learning a nivel macroeconómico
15 ECTS
No es solo el trabajo de investigación necesario para obtener el título del máster. Es el momento y el lugar adecuado para unificar tu experiencia académica con tu ambición profesional, tu visión personal y tu creatividad. Es la oportunidad de poner en práctica todo lo aprendido y trabajar para llegar donde te propongas.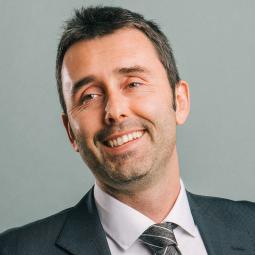 Marc Sansó
Industrial Engineer, Latin Honours Cum Laude PhD, MBA at ESADE and a Master's in Marketing. More than 10 years of international experience. His career has centred on strategic consulting in technological sectors. He's the CEO of Elsebits, a boutique consulting company specialised in digital environments and start-up mentoring.
Double Degree EAE and UPC
EAE Business School's own Continuing Education Master's Degree in International Business STEM and Universidad Politécnica de Catalunya's (UPC) official Master's Degree in Business Administration and Management, with specialisation in International Business.
Asesoramiento experto y personalizado sobre los roles más demandados del mercado: te orientamos profesionalmente en base a tu perfil y objetivos, para ayudarte a escoger el camino con mayor impacto profesional.
Te acompañamos desde antes de empezar
1. Solicitud inicial de información/admisión
Tras completarla, te asignaremos a uno de nuestros asesores expertos, que se pondrá en contacto contigo.
2. Entrevista con admisiones
Estudiaremos tu perfil profesional y académico y, conjuntamente, valoraremos la idoneidad de avanzar hacia un nivel Máster en base a tus objetivos profesionales. 
3. Presentación formal de candidatura
Deberás hacernos llegar la siguiente documentación, que analizaremos y verificaremos para redactar tu informe de Admisiones: 
- CV actualizado
- Carta de motivación
- Carta de recomendación académica y/o profesional
- Certificado última titulación obtenida o en curso
- Test de admisión (en caso de requerirlo)
- Certificado idioma (en caso de requerirlo)
4. Comité de admisiones
Tu asesor será el encargado de defender tu candidatura ante el Comité.
5. Resolución del proceso
Te comunicaremos el resultado del proceso.
6. Reserva y asignación de plaza
Tendrás entre 3 y 5 días para realizar el abono de la inscripción.
Employment
There are many professional paths you can choose and we'll be there, right next to you, no matter which one you choose
As a student of the Master in International Business, you will get a tailor-made career plan from our Careers department and our Entrepreneur department, with personalised services for academic training and guidance that will multiply your professional opportunities and extend them to any country in the world.
55% OF OUR STUDENTS FIND JOB OPPORTUNITIES BEFORE GRADUATING AND 45% FIND IT AFTER HAVING FINISHED
· Global Operations Manager
· International Sales Director
· International Marketing Manager
· International Logistics Manager
· Brand Manager
¿Dónde trabajan nuestros estudiantes?
Global Máster en Sostenibilidad y RSC

Business Management

Our Global Master's in Corporate Social Responsibility is focused on management and the administration of sustainable companies. You will gain knowledge on CSR and sustainability and an executive culture that you will be able to apply across all areas.