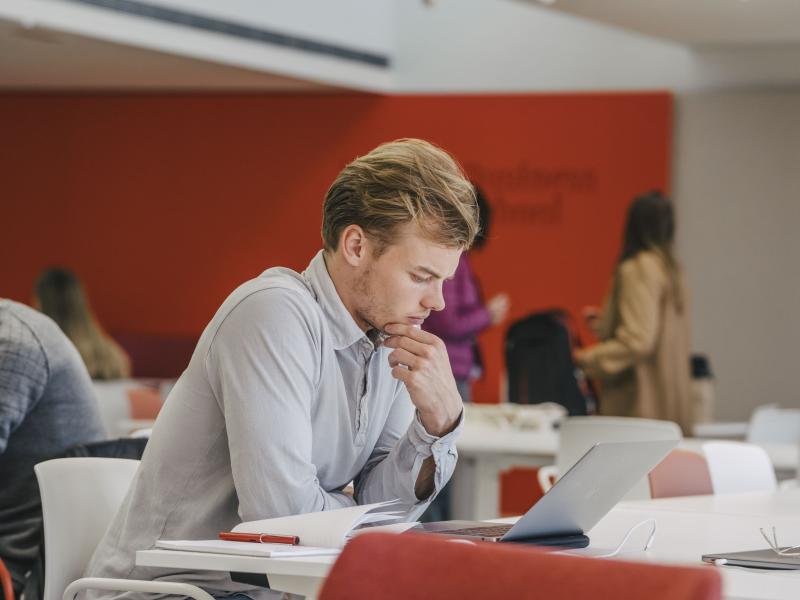 EAE Business School's Executive MBA is the fourth best in Spain, following IESE, ESADE and IE
The QS Ranking has today published the results of it classification for 2023, in which the Executive MBA of EAE Business School Barcelona, owned by Planeta Formación y Universidades, is ranked as the fourth best in Spain, behind only IESE, ESADE and IE. At a European level, EAE's EMBA is one of the Top 35, while, at a global level, it takes 84th place.
To prepare its classification, that QS ranking evaluates 5 dimensions: reputation among employers (30%), reputation among the academic community (25%), the career outcomes of the students (20%), the executive profile of the students (15%) and the degree of diversity in the classroom (10%).


Of the indicators assessed by QS, EAE Business School particularly excels in relation to the career outcomes of the students, which measures the professional progress of the students, especially in terms of their salary, with the School ranking 15th in Europe in this category. EAE is also really well rated with respect to diversity in its classrooms, for which it ranks 12th in Europe, with QS emphasizing the high proportion of women taking the Master. Another key indicator is the executive profile of the students on EAE Business School's Master.
In the 2023 edition of the ranking, the number of institutions participating has increased by 3% from the previous year, with a total of 227 programs being rated from 49 different countries. There has also been a rise in the number of surveys conducted, both with employers (+29%) and with academics (+16%).



EAE'S EXECUTIVE MBA
EAE Business School's Barcelona Executive MBA is designed to boost the participants' professional development either within a company or on their own entrepreneurial venture. The program enhances the development of executive, analytical and leadership skills, with a highly practical design that enables the students to apply what they have learned immediately in real situations.
The Master gives participants an outstanding network of international contacts with a community of students, professionals and business leaders all over the world. The program is designed for professionals keen to acquire up-to-date knowledge of all the areas of a company, from a management role to an executive leadership perspective, as well as boosting skills such as teamwork, motivation, communication, business ethics and social responsibility.
Run in a part-time format, the program includes personalized guidance from an accredited coach to enable participants to take full advantage of the opportunity to grow personally and professionally. The EMBA also gives them the chance to work on an entrepreneurial project aligned with the United Nations' SDGs (Collaborative Global Student Challenge), thanks to the School's partnership agreement with the Babson College in Massachusetts.